Buhari's Minister, Nwajuiba Resigns Over Presidential Bid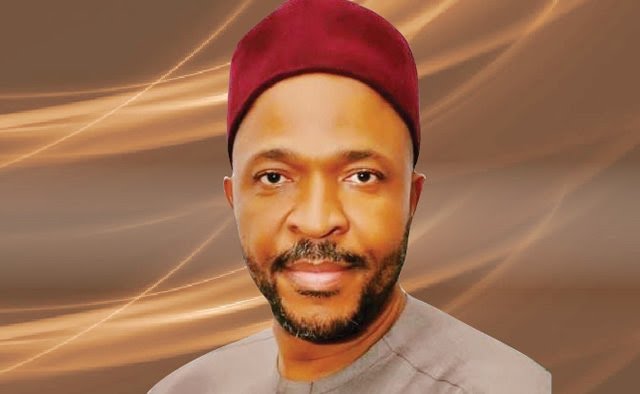 Nigeria's Minister of State for Education, Emeka Nwajuiba has resigned to pursue his 2023 presidential bid.
Naija News understands that the minister respected President Muhammadu Buhari's directive on Wednesday which says every minister seeking a presidential bid should declare their offices vacant.
In this regard, Nwajuiba on Wednesday resigned from office.
President Buhari confirmed this during the Federal Executive Council meeting today, noting that the Minister had tendered his resignation to avoid a conflict of interest.
Naija News understands that Nwajuiba is among the six ministers who have shown interest and purchased the 2023 presidential forms of N100 million on the platform of the All Progressives Congress (APC).
Others are Ministers of Transportation, Rotimi Amaechi; Niger Delta, Godswill Akpabio; Labour and Employment, Chris Ngige; Science and Technology, Ogbonnaya Onu, and Minister of State, Petroleum Resources, Timipre Sylva.
Naija News understands that Nwaijuba had been trolled earlier when he joined the 2023 presidential race.
The minister who was asked to step down last month insisted he would carry on with his duties.
Critics had accused him of trivialising the strike of the Academic Staff Union of Universities (ASUU) by joining the presidential race.
However, Nwajuiba while addressing his supporters about the issues, said he would only resign 30 days to presidential election as stipulated by the Constitution.
He said: "The resignation of a minister or anybody who is in office is guided by the Constitution of the Federal Republic of Nigeria. We are required to contest election if we want. We are required to resign 30 days before any election we choose to contest. That is the position of the law. Every other person can have an opinion.
"My position is that the law of the country rests on the grund norm called Constitution. If you do not like the Constitution, your work is to amend it There is no subrogation of power that is required for you to include into a law what is not in that law," Nwajuiba stated.