2023: Major Blow For Political Parties As INEC Rejects Move To Adjust Election Timetable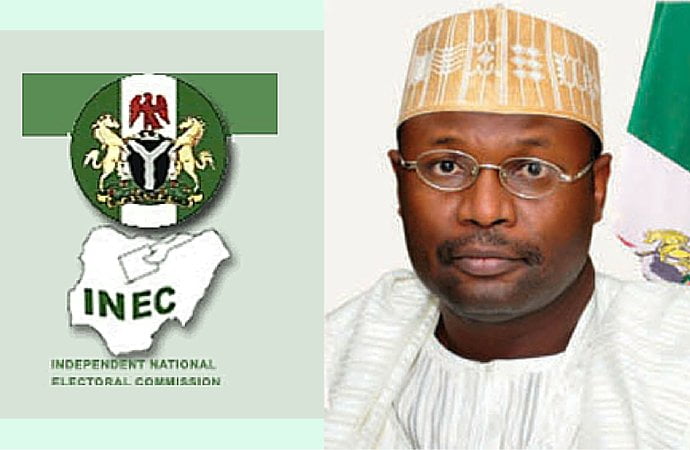 The Independent National Electoral Commission (INEC) has rejected moves by political parties in the country for the 2023 election timetable to be adjusted.
Naija News reports that on Tuesday, the political parties speaking under the auspices of the Inter-Party Advisory Council (IPAC) called on INEC to extend the deadline for the conduct of party primaries to August 4, 2022.
This is against the earlier date of June 3 announced by the electoral umpire in its timetable previously released for the 2023 general election in Nigeria.
The parties made the request during their second quarterly meeting with INEC, arguing that their request does not negate the provisions of the 2022 Electoral Act.
IPAC Chairman, Yabagi Yusuf Sani who made the position known said: "In making the request for extension in the INEC stipulated timetable and schedule of activities for the 2023 general elections, we in the Inter-Party Advisory Council, are not unmindful of the provisions of the Constitution and the Electoral Act with respect to timelines in the electoral process.
"We are however, of the considered view that our request will not, in any way, tantamount to an infringement or, a breach of any extant laws and provisions. This is because, the alterations that we are demanding, will not affect the statutory dates already fixed for the conduct of the 2023 general elections.
"We are praying for the slight changes in the timetable for the conduct of party primaries in full consciousness of our position as key stakeholders in the nation's democratic process and who, at the bottom of it all, constitute not only the greatest beneficiaries but, as the platform of all the registered political parties, we are in fact, the fulcrum around which the entire system and processes revolve.
"We should, therefore, be seen as a body of responsible and patriotic interest bloc with a very high sense of responsibility and commitment to the success of every crucial stage and aspects in the electoral chain".
The request was however turned down by INEC Chairman Professor Mahmood Yakubu, who maintained that all political parties must produce their candidates latest by June 3 as earlier announced.
He said the commission will not adjust its timetable to give more time to the parties.
"Therefore, the Commission will not review the timelines. Working together, we should ensure fidelity to the timelines in conducting transparent and democratic primaries for the purpose of electing candidates for the 1,491 constituencies for which elections will be held on 25th February and 11th March 2023," the INEC boss submitted.
Some leaders of political parties in attendance at the meeting included the All Progressives Congress (APC) chairman Senator Abdullahi Adamu; APC National Secretary, Senator Iyiola Omisore; PDP National Chairman, Dr. Iyorcha Ayu; PDP National Secretary, Senator Samuel Anyanwu; All Progressives Grand Alliance (APGA) chairman Victor Oye, among others.