Okey Bakassi Drags Bobrisky To the Mud, Labels Him, Others Poor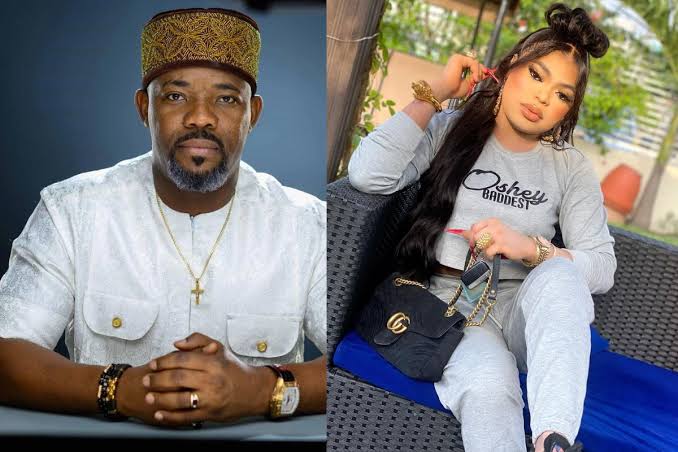 Popular Nigerian comedian, Okey Bakassi has slammed Nigerian cross-dresser Bobrisky
The veteran stated that he has not come across a rich man who is a crossdresser.
In a video viewed by Naija News, the comedian shut down claims that Bobrisky is rich insisting that there are no wealthy crossdressers in the country.
He challenged his co-host on the show to point out any rich person who is also a crossdresser.
Bakassi claimed that the reason the men dressed up like women was because of poverty.
Reacting to Bakassi's claims, social media users warned that Bobrisky would be coming for him soon.
Laronke: "Bobrisky is coming for you…."
Wisdom_hephzibah: "This guy done kill me with laugh ..Bobrisky won't let this slide easily."
Posh_nuell: "Oga must you use people to revive your career."
Realujunwamandy_: "All of una wey Dey type bobrisky is coming for you! I don't get it.. who be bobrisky abeg?!!! Mtcheeew."
Sojioguns: " funny. Some drama is loading."
Ruthie_fwesh: "Bob searching for who will write long note for him now ."
Stanbnx: "This Guy is very funny ."
Teeh_lyfstyle: "Bob is setting his ring light aggressively and also preparing his R factor accent ."