Nothing Has Been Done To Rescue Our Relatives – Families Of Abducted Passengers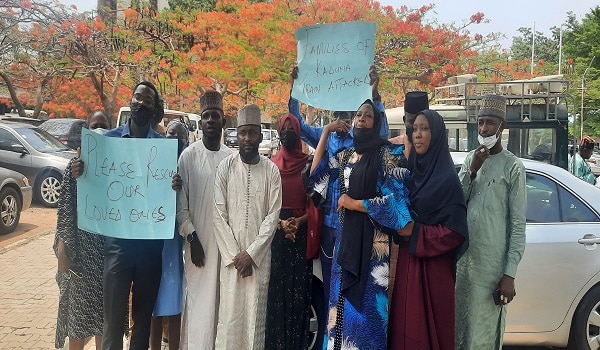 The families of the passengers captured on the Abuja-Kaduna train have accused the Federal Government of not doing anything to rescue their loved ones held hostage.
Naija News reports that the relatives of the victims made this known in a press conference in Kaduna on Monday.
This comes a week after President Muhammadu Buhari ordered the Nigeria Railway Corporation (NRC) to set up a situation room for the coordination of the rescue mission for the passengers and engagement with the families.
The families of the victims through their spokesman, Dr Abdulfatai Jimoh, accused the NRC of disregarding President Muhammadu Buhari's directive to engage with them and set up a situation room.
They asked the federal government to quickly and safely rescue their relatives being held hostage by the bandits for over one month.
According to them, the Abuja-Kaduna train service must not resume until all the abducted passengers are rescued and adequate security measures are put in place to guarantee the safety of prospective passengers..
"Still, one week after this presidential directive was issued, the NRC has never contacted the relatives of the kidnapped victims nor established any situation room. This display of gross incompetence and insensitivity should lead to appropriate punishment," Jimoh said.