Mercy Aigbe Subjected To Public Ridicule As Funsho Adeoti Exposes Messy Details Of Her Marriage With Adekaz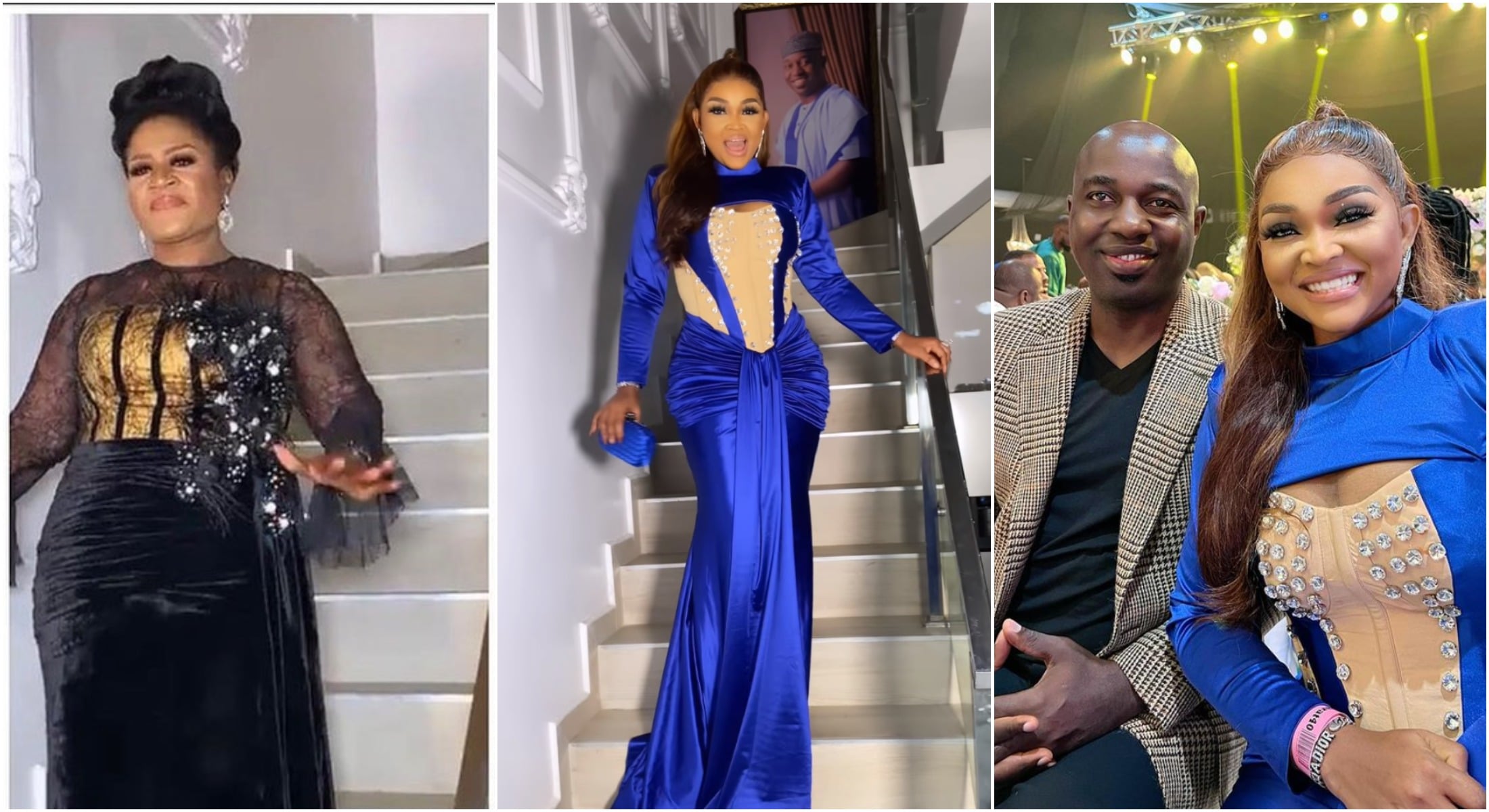 Controversial Nollywood actress, Mercy Aigbe is currently trending on social media platforms after her senior wife, Funsho Adeoti, exposed some messy details about her marriage with their husband.
Naija News earlier reported that trouble started following Mercy Aigbe's social media videos and photos made in Funsho Adeoti's house.
Displeased with the continuous act, Funsho Adeoti issued a warning to Mercy Aigbe and Adekaz to pull down the video from their Instagram page within the next 24 hours.
Mercy Aigbe ignored the warning and shared another video of herself in the house posing in the favourite position of Funsho Adeoti.
Reacting to this, Funsho Adeoti in a lengthy post on Instagram said her husband underestimated her warnings because she was a fool to him for 20 years.
She also questioned the audacity of Mercy Aigbe for continuously posting her house online on a daily basis without being remorseful.
Funsho Adeoti said Adekaz's marriage to Mercy Aigbe was never brought to her attention but she found out online just like everyone.
According to Funsho Adeoti, she had suspected her husband's romantic relationship with Mercy Aigbe but he waved it aside, saying the actress is a whore and he can never have anything to do with her.
She wrote: "Kazim you underestimate me right, it's ok cause I was your fool for 20 yrs abi humm, you kept pushing me, I told you if it continues I will post this message..bobo, mi kin se omo ale..hope you got that.. Mercy it's the Audacity for me, like seriously, like I told you, you can have him, keep him for whatever the hell you want with him, but one thing I will not let go of is my sweat, what I worked hard for. Little girl you've got some nerve how dear u think it's okay showing off what I worked hard for on a daily basis and think I would be ok with it..Kazim tame your dog".
"I warned you, way too many times. Kazim am como to get what is mine this I promise you. Note to you all : marrying a second wife was never brought to my attention by Kazim, found out online just like everyone..yes I admit I suspected he was sleeping with her, hence I called and cursed her out several times, and each time I confronted him, he gave me a long line of men she sleeps with a mf says "lailai she's a white and she is nothing" so I look the other way ( men in the industry thinking) now he's favorite whore is now a wife to him".
"I warned him not to test me but they both keep on pushing me..I am not a push over, am not one to be bullied by both of you to silence, No way. You are great together, but honey I repeat not on my money or sweat..thanks".
The call out earned Mercy Aigbe backlashes online as netizens dragged her for being shameless and disrespecting Funsho Adeoti.
@thatBusolagirl wrote: "Why Mercy Aigbe dey push this woman. Go and make videos in your own house na haba".
@_weyimi wrote: "There's shameless and then there's mercy aigbe. A being shameless is learning from".
@Eshow_Z wrote: "It seems Mercy Aigbe came with a noisy destiny. How can your life be so noisy like this? Her daughter must be the happiest girl on earth rn"