BBNaija Reunion: Tega and Sammie Trade Tackles Over 'Stolen Chicken'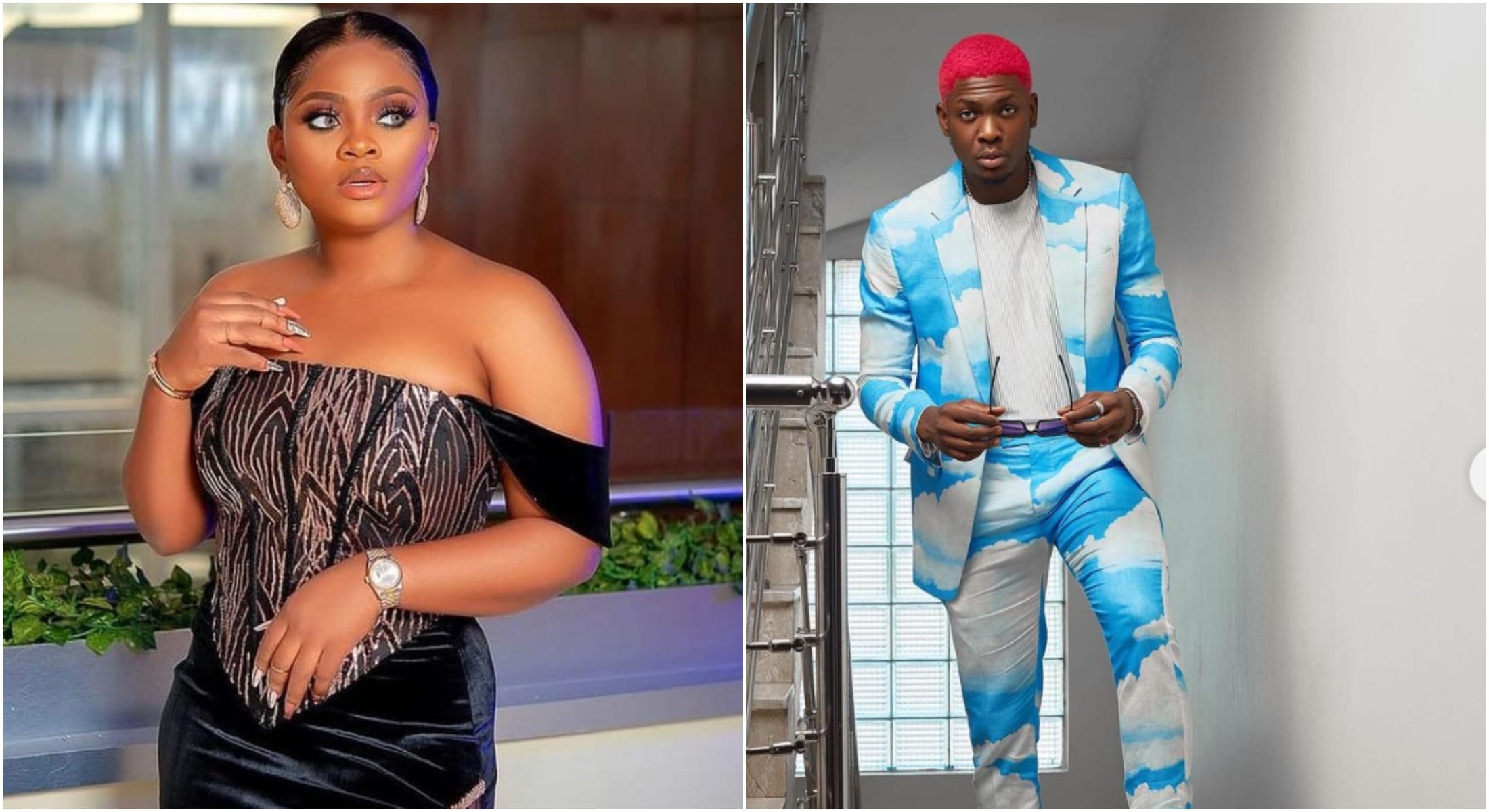 Former Big Brother Naija Season 6 Housemate Tega Dominic has reacted after her colleague Sammie exposed her for being responsible for the stolen chicken in the Biggie House.
Sammie, during an Instagram live session with his colleague, Emmanuel said Tega stole Angel's chicken, including his own.
Displeased with the statement and video currently making the rounds online, Tega tackled Sammie asking why he told Emmanuel that she stole his chicken during the reality TV show.
Responding Sammie confessed to having stolen Tega's bedsheet while in the Biggie House he figured it was probably a payback from Tega.
Tega said she has been dealing with some issues and would need Sammie to clarify the video because it is a defamation of character.
@_TegaDominic wrote: "I'll like to know why you told Emmanuel I took your chicken, since you dropped it online then let's square it out here".
@sammielord_ wrote: "Tega, lol no this tweet is not about you. That video was like when we got of the house, b4 we had this convo, Nah it's not big deal g, I stole ur bed sheet & returned it, figured it was payback. We good T. Fucc this blogs. They don't know us like that. Tryna steer up drama".
@sammielord_ wrote: "Yo leave Tega alone. We still haven't figured who stole my chicken, it wasn't just mine but that's crazy monthsss ago! Let it go… That video was just right after we got out of the house. I tot she did it as per payback. Y'all give it a rest. E no reach!"
@_TegaDominic wrote: "You figured it was payback? What does this even mean? You figured?? You need to state this out man… still dealing with a lot of bullshit you can't be adding to it and saying it was when we came out of the house"
@sammielord_ wrote: "Tega! Seee you saw just a pinch of the live video… when Emma asked how you know say na tega, I said because she sabi say na me take her bedspread so na Payback, wait first shey we no yarn about this p, why you dey follow this blogs drama"
@_TegaDominic wrote: "No man.. I never saw tht video and it's making rounds right now and you need to clear that up ASAP, that's extrme defamatn of character,one can say anythg to me BUT DO NOT, I REPEAT DO NOT SAY I TOOK WITHOUT PERMISSION. SAME VIDEO YOU MADE, MAKE SAME AND CLEAR IT UP. ASAP thanks"