Magu Not Under Any Investigation, Facing Displicinary Action – Braimoh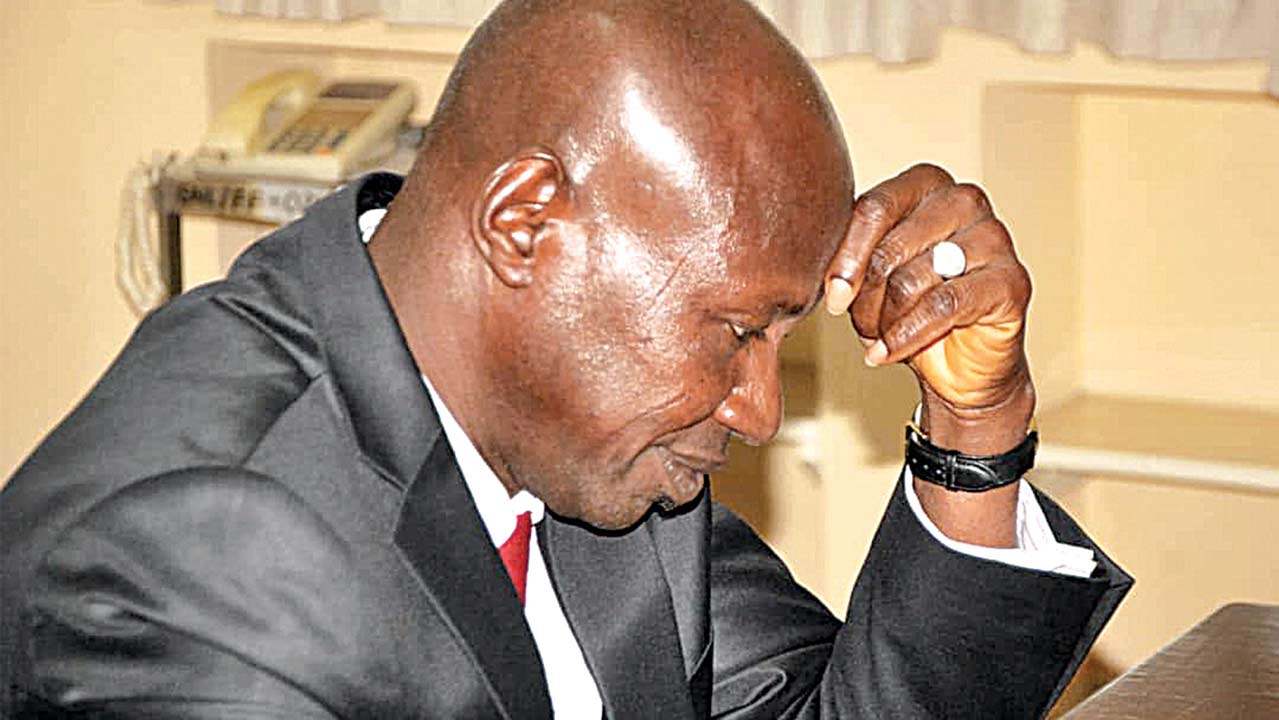 A member of the Police Service Commission (PSC), Austin Braimoh, says he is not aware that the former acting Chairman of the Economic and Financial Crimes Commission, Ibrahim Magu, is under any investigation.
He made this known while reacting to a report that the PSC is planning to promote the former EFCC to the post of the Assitant Inspector-General of Police, days before his retirement from the Nigeria Police Force.
In an interview with The Punch, the commissioner representing the media in the PSC said Magu has not been indicted nor does he have any case or pending disciplinary matter.
Braimoh said that Magu is still in the Force and collecting his salary, but was not aware of the latest decision to promote the former EFCC boss to the AIG.
He stated, "I'm not aware that Magu has been recommended for promotion but the fact is that there is nothing before the commission indicting Magu. He is still a policeman and he is in the force receiving his salary. There is no report to the commission that this man is indicted or that he has a case or pending disciplinary matter.
"I have not seen a report that he is undergoing investigation. For any police officer that has a pending disciplinary matter; the police authorities will never send his name or recommend him for promotion. So, once a recommendation comes from the IG for promotion, it means that the officer has no pending disciplinary matter.
"So, if there is a recommendation from the IG, there is no reason we should deny him promotion; he can take us to court. If he is due and there is a recommendation, it means there is no PDM, we will promote him."
Naija News reports that Magu's ordeal began in July 2020 when he was suspended from office as acting EFCC chairman by President Muhammadu Buhari over allegations made against him by the Attorney-General of the Federation, Abubakar Malami (SAN).
The former EFCC boss consequently appeared before a presidential panel headed by retired Justice Ayo Salami set up to probe him for alleged graft and insubordination.
Following the recommendations made by the panel, Magu was suspended as the head of the anti-graft agency.