2023: PDP Postpones NEC Meeting, Halt Talks On Presidency Zoning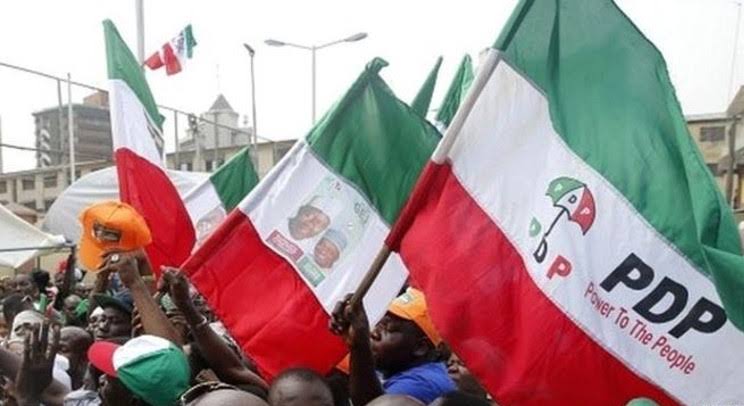 The Peoples Democratic Party (PDP) has postponed the National Executive Committee (NEC) earlier scheduled to hold this week.
The main opposition party had earlier scheduled its NEC meeting for Thursday, May 5.
The meeting, Naija News understands was among other things that will be a determinant on whether or not the party would be zoning its presidential ticket to a particular region.
However, the party's national secretary, Senator Samuel Anyanwu, in a statement released on Monday, said the much anticipated meeting will now hold on May 10.
Anyanwu explained that "The earlier date clashes with the local government delegate Election involving all members of our party. All inconveniences are regretted."
Naija News understands that the NEC meeting was expected to deliberate on the Governor Samuel Ortom-led 37 member zoning committee which submitted its report to the NEC through the National Working Committee (NWC) over two weeks ago.
There have been recommendations by party stakeholders that the 2023 presidential ticket should be thrown open to all contenders.
Governor Ortom has since said differently. He noted that only the NEC can determine whether or not the presidential ticket should be made open to all aspirants or zoned.
Meanwhile, a chieftain of the ruling All Progressives Congress (APC), Osita Okechukwu has declared that the Peoples Democratic Party (PDP) is unwilling to zone its 2023 presidential ticket to the south because it wants a northern candidate that can secure votes from the region.
Okechukwu, who is the Director-General (DG) of Voice of Nigeria (VON) stated that the PDP wants to mop up the northern votes that usually come for President Muhammadu Buhari knowing fully well that he won't be on the ballot for the 2023 election.
He, however, added that the act which he described as desperate on the part of the PDP may cost the southern zone the 2023 presidency and should that happen, Nigerians should blame the PDP squarely.
He said the PDP is desperate to return to power so they can once again have the opportunity to loot the country's national treasury.
The APC chieftain said his party is closely monitoring the antics of the PDP as regards adhering to zoning in 2023, saying the ruling party is not under any pressure, however.
According to him, he supports the zoning of the 2023 presidency to the south and believes the APC can still win without presenting a northern candidate.