2023: Fayemi To Declare For Presidency Wednesday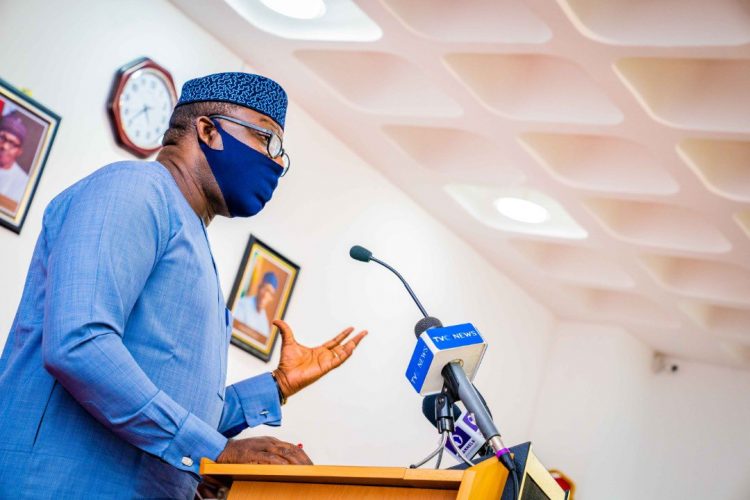 All is now set as the Executive Governor of Ekiti State, Olukayode Fayemi, announced he will be declaring his 2023 Presidential ambition on Wednesday, May 4, 2022.
Fayemi revealed this on Tuesday in a video clip he posted on his microblogging platform, Twitter, Naija News reports.
In the one-minute video, Fayemi unveiled his Nigeria agenda ahead of the 2023 general election.
He said, "the Nigeria of our dream is possible, a Nigeria that is the pride and joy of all, among others."
Fayemi's bid has also been confirmed in another social media post by the Ekiti State Commissioner for Finance and Economic Development, Hon. Akin Oyebode.
This development means the list of All Progressive Congress, APC presidential aspirants in the southwest has further grown.
Some of the existing contenders for the APC ticket from the southwest are Nigeria's Vice President, Prof. Yemi Osinbajo and former Lagos State Governor Bola Ahmed Tinubu.
The trio will look forward to clinching the party ticket on May 30 and June 1, when the ruling party will have its primary election to pick presidential candidates for the 2023 elections, Naija News reports.
Unfinished Greatness: Envisioning a New Nigeria#TheNigeriaAgenda pic.twitter.com/qzQNWDOKI9

— Kayode Fayemi (@kfayemi) May 3, 2022
Meanwhile, the President of the Nigerian Senate, Ahmad Lawan, is also expected to declare his presidential intention tomorrow under the All Progressives Congress.
An aide of the Senate President revealed this in a conversation with Daily Trust, adding that plan to announce his ambition has been concluded.
He further stated that there is nothing wrong with Lawan who is a northerner to be aspiring to succeed President Muhammadu Buhari in 2023.
According to the aide, President Buhari would be happy to see ahead of one of the arms of government take over at the end of his tenure.
The aide claimed that his principal is capable and experienced to turn around the fortunes of Nigeria positively.