American University Honours Adeboye With Doctorate Degree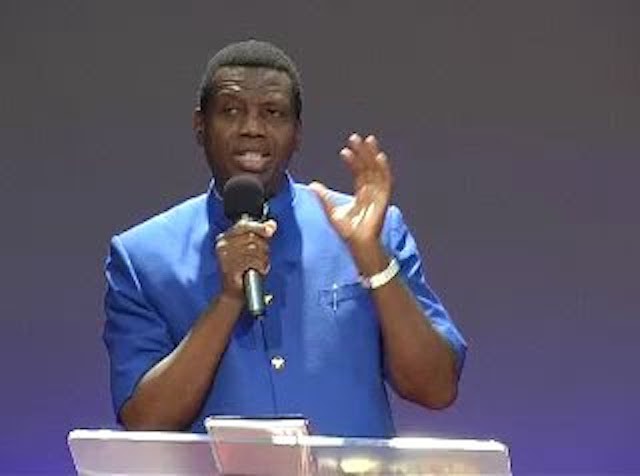 The General Overseer of the Redeemed Christian of Church (RCCG), Pastor Enoch Adeboye, has been honoured with an honorary doctorate degree.
Naija News reports that the renowned preacher was honoured by Oral Roberts University, Oklahoma, with a 'Doctor of Divinity' for his distinguished service in spiritual leadership.
In a video of the ceremony shared on his Instagram page on Sunday, Adeboye said he never expected that he would receive such an award from one of the most prestigious universities in America.
He, therefore, appreciated the school management for finding him worthy to honour him with such an award.
He wrote, "I recall that day in 1979 when I accompanied my father: Pa Josiah Akindayomi to Tulsa Oklahoma to attend Kenneth Haggins camp meeting and how the power of God moved mightily.
"If anyone had told me then that I would be awarded an Honorary degree from one of the most prestigious Universities there: Oral Roberts University, I would have said the person was joking. But looking back and seeing what God has done so far, I can't but just say thank you, Jesus.
"My sincere appreciation to the Leadership of the University, God bless you."
In a related development, Adeboye said that malaria was more deadly than COVID-19 and called for the containment of the epidemic.
He spoke while delivering a sermon, titled, 'Supernatural Elevation', during the monthly Thanksgiving Service at the National Headquarters of the church at Ebute Meta, Lagos.
The RCCG leader said no less than 200,000 people were reported dead as a result of malaria, adding that despite the disruption caused by COVID-19 the causality was less than 200,000.
Adeboye disclosed that he had just returned from the Europe Convention of the RCCG, involving members from European countries, adding that those with face masks might not have been up to two.
He said, "I just returned from our European convention, I'm not sure I saw up to two people wearing masks. I read in the newspaper that 200,00 people died from malaria; Coronavirus is less than 200,000. Which one is more deadly, is it 'Coro' or Malaria?"