Bae U's Girlfriend, Mr Macaroni's Wedding Photos – [What We Know]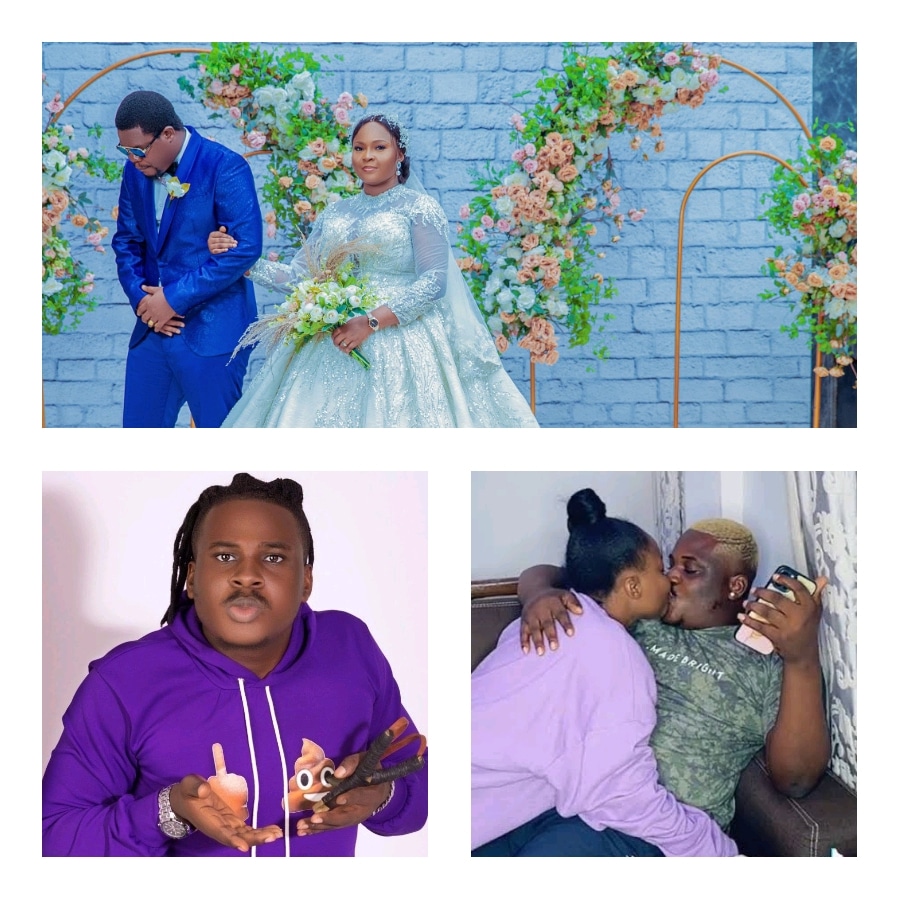 Nigerian comedian, Mr Macaroni could truly be playing with the emotions of his fans after sharing wedding photos with an associate, Kemz Mama.
While the real truth is yet to be known, here is what we know at Naija News.
Bae U who is an associate of Mr Macaroni is reportedly in love with Kemz Mama (Kemi Ikuseedun – her birth name).
The duo have been seen together in loved-up photos and have both admitted to being lovers on social media.
Mr Macaroni's controversial wedding photos have, however, put out a different narrative recently as he made Nigerians believe he is now married to Kemz Mama.
Netizens have since been left in a puzzle, wondering what transpired between him and Bae U, to have made him marry his latter's girlfriend.
Questions on Nigerian's mind could be answered if only either party can confirm if the viral posts was a movie or an extract from a comedy skit.
However, in what seems to be a continuation of a twist, Bae U, who have remained silence since Mr Macaroni shared the controversial wedding photos, took to his social media pages on Thursday to upload a video he tagged 'The Wedding – My friend Married My Girlfriend'.
In the video, Bae U had approached a herbalist to seek revenge against his friend who he alleged snatched his girlfriend.
Having seen the video clip, Naija News can only guess that Macaroni's wedding with Kemz Mama never happened.
The whole thing as seen on social media from the three comedians could be a stunt taken too seriously.