Couple, Police Officers Arrested Over Killing Of Vigilante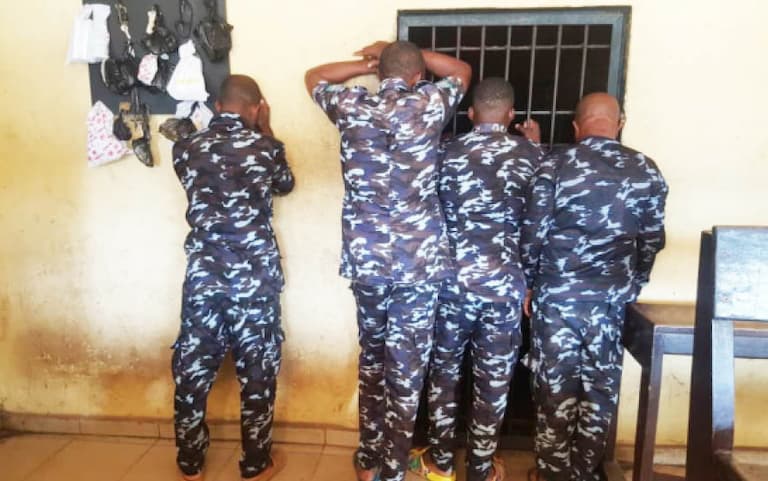 A couple alongside four officers have been apprehended by the Edo state police for killing a vigilante.
The arrested officers are Inspector Igere Victor, Sgt Umhenin Stanley, Sgt Okongor Ojong and Cpl Monday Joel; while the couple are Mr & Mrs Sunday Egboh.
The deceased was shot by one of the officers invited by Mr Egboh.
Confirming the incident, the state command's spokesperson, Kontongs Bello, told journalists in Benin that the police officers were arrested for shooting to death a vigilante, while the couple were arrested for conspiracy and murder.
The incident occurred on April 22, at about 8pm during a rescue operation.
Mr Egboh had made a distress call that boys suspected to be cultists were attempting to rape his wife.
On receiving the call, a patrol team led by inspector Victor was drafted to the area.
However when the officers arrived in the mid of the commotion, a police officer allegedly fired a shot which hit the vigilante on his chest and killed him.
Meanwhile, the Edo State Police Command has apprehended a vigilante, Abdurahma Agbontaen for shooting and wounding nine children playing football on the street in Benin City.
The vigilante was apprehended on the grounds of attempted murder and unlawful possession of firearms. Read more