2023: Moghalu Takes Position On Zoning, Says Leadership Has Failed In Nigeria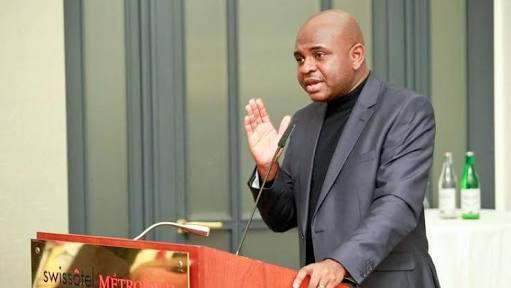 2023 presidential aspirant and political economist, Professor Kingsley Moghalu has opened up on his stand on the controversial issue of zoning in Nigeria.
Naija News reports the former Deputy Governor of the Central Bank of Nigeria (CBN) in a series of tweets on Wednesday argued that zoning promotes inclusion in a multi-faceted country like Nigeria.
He argued however that beyond zoning, equity is an important factor in Nigeria's democracy and zoning can be used to drive equity and justice.
He knocked politicians who accepted zoning when it favoured their interests and regions but are now against zoning in favour of merit and competence now that their region is not favoured by the arrangement.
Moghalu argued further that, unlike federal character, zoning is not explicitly supported by Nigeria's constitution and can only be a form of agreement among politicians or political parties.
The 2023 presidential aspirant added that zoning has not failed Nigeria but the leaders that have been produced by zoning are the ones who have failed in leadership.
Below is his full statement.
"I find the debate on "zoning" or rotation of the Nigerian presidency instructive. I aspire to be President not because of where I come from but on the basis of what I, working with a "dream team" will offer Nigeria. But Nigeria's peculiarities (and every democracy has them) matter.
"Leadership has failed in Nigeria not because of zoning, but because of the individuals we rotate power to. Every region has competent and incompetent people. So we should always prioritize competence even in the context of equity.
"The same thing applies to the Federal Character principle which we have in the constitution, but which has been abused by placing "representation" above merit. Yet federal character and merit are not mutually exclusive, especially in appointments to the federal cabinet and other public offices.
"In the same way, we can use rotation to ensure equity (the same way Switzerland, a multiethnic/multilingual nation, rotates its Federal Presidency among the country's regions.)
"But there is something curious when both Southern and Northern Nigeria have had the opportunity, from conscious zoning decisions,to produce Presidents (never mind the individuals thrown up in this context), and now that the mood of the country favors a President from the South but one zone in the South (Southeast) hasn't produced a President, some interests now advocate scrapping rotation and now exclusively favor "merit" and "competence".
"The reality is that we can find both within a nation-building context that stabilizes Nigeria by promoting inclusion.
"Democracy is a game of numbers, but it is also much more than that. Hilary Clinton won 3 million votes more than Donald Trump in the US presidential election of 2016, yet Trump became the President because America practices an indirect, electoral vote system and Trump won because he won more of those votes but lost the popular vote.
"So when we say democracy is a game of numbers, it's really all about context. Numbers can build. They can also be used to tear down.
"Having regard to Nigeria's Constitution, however, zoning cannot be legislated. It can only be a norm, a gentleman's agreement, or at best a political party may adopt it if its members abide by it.
"Or, even better, rotation of the Nigerian presidency amongst the geopolitical zones can be made part of a new or amended Constitution in the context of restructuring, with high standards of qualification, criminal record and ethics standards set for aspirants.
"When ex-President Olusegun Obasanjo said recently that some of the current aspirants should, in his opinion, be in jail, I know for sure he wasn't talking about me!"