Buhari Meets AfDB President Adesina In Aso Rock [Photos]
President Muhammadu Buhari on Tuesday met with the president of the African Development Bank (AfDB), Akinwumi Adesina.
Naija News reports that President Buhari met with Dr Adesina behind closed doors inside the Presidential Villa, Abuja.
The details of the meeting have not been released as of the time of filing this report.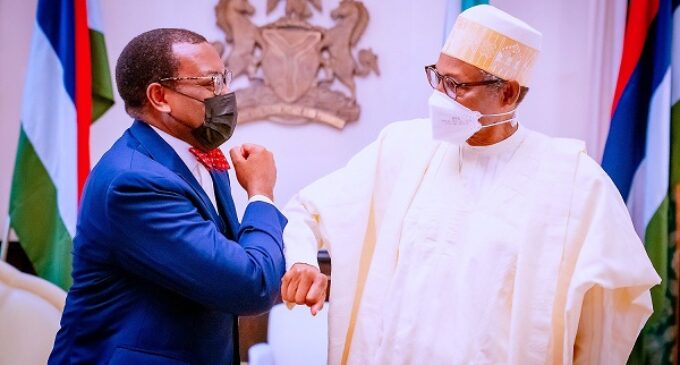 The former Minister of Agriculture was first elected as AfDB president on May 28, 2015, and currently serving a second term in office.
Meanwhile, former governor of Anambra State and 2023 Presidential hopeful, Peter Obi, has said that every Nigerian deserves to be treated with fairness.
The politician said this on Monday while inaugurating the Peter Obi Support Network, (POSN) National and Zonal Coordinators in Abuja.
According to him, Nigerians cannot continue to live in mutual suspicion.
Obi noted that doing differently had denied the nation of having the best hands in governance.
He preached love among the citizens, irrespective of religious and political background, saying that was the only way the nation can develop.
While being optimistic about his candidacy, Obi observed that mistrust among the elite and the political class was the bane of the nation's lack of good leadership which was also responsible for the lack of development.