Unknown Gunmen Attacking South East Make Demand From Buhari Govt [Video]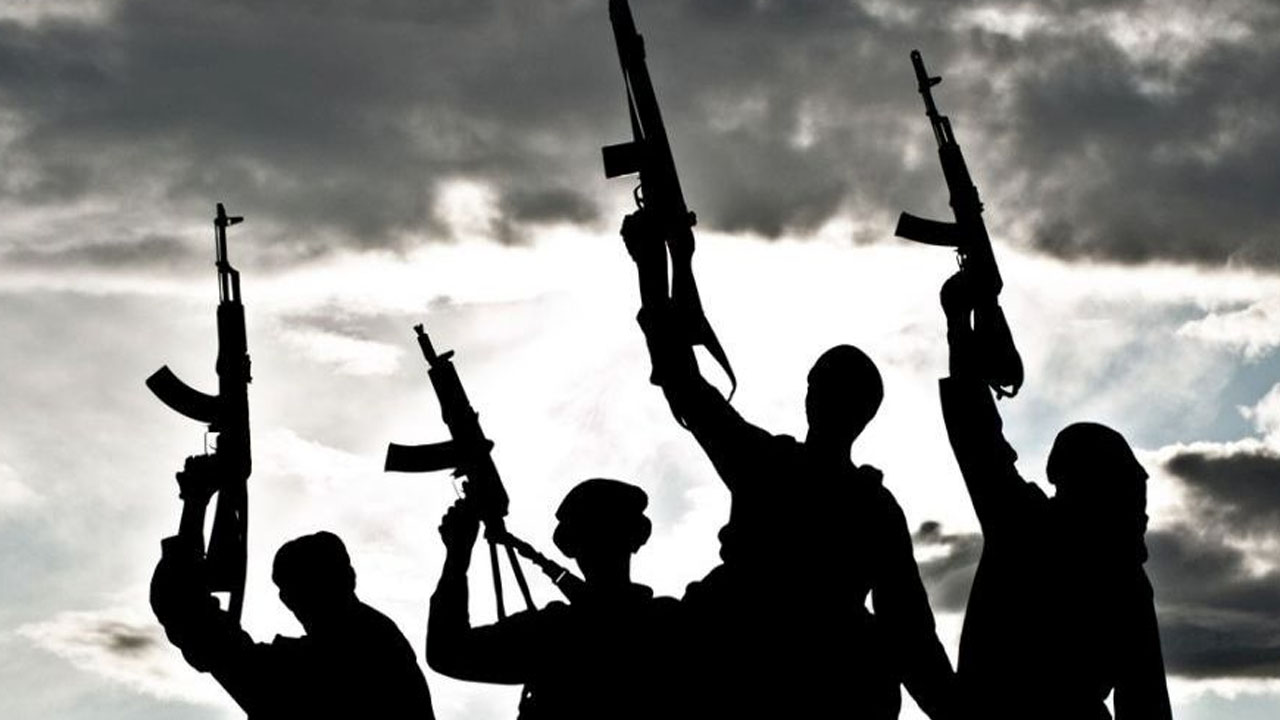 Unknown gunmen attacking public facilities and killing innocent citizens in the South East have made their demands known to the Federal Government.
The terrorists who spoke in a video obtained by Naija News on Friday threatened to continue to unleash mayhem until their demands are met.
In the video shot in a forest, the gunmen said their mission is to protect the South East at all cost, claiming that they don't have any sponsors as speculated.
The criminals also disclosed that they are not under the command of the self-acclaimed follower of IPOB leader, Simon Ekpa, or former MASSOB leader, Ralph Uwazuruike.
They asked the Muhammadu Buhari government to release the leader of the proscribed Indigenous People of Biafra (IPOB), Nnamdi Kanu, from detention.
According to the criminals, the Monday sit-at-home is sacrosanct in the region, adding that the release of the IPOB leader is the only thing that can stop them from enforcing it.
The gunmen also vowed not to allow the forthcoming 2023 general elections to take place in the South East, saying that anyone planning to conduct an election in the region will be killed.
"We the unknown gunmen in Biafraland have come to make our position known to the public. We are here to protect our fatherland by all means. We don't have any sponsors. And we are not planning to have.
"We are not under the command of Simon Ekpa, DOS or Uwazuruike. Any government giving any of these people money is wasting their time. Only the release of Mazi Nnamdi Kanu can calm us down. Monday sit-at-home is sacrosanct. Nothing can stop it apart from the release of Mazi Nnamdi Kanu.
"There shall be no election, and anybody that attempts any election matter will die."
"Emma Powerful, Chinasa Nworu, Justice Udo, and three other persons in USA who we are still trying to get their full identity have been bribed by the government of Nigeria.
"You people sent men to harm Senator Enyinnaya Abaribe and they refused, because that is what the government of Nigeria gave you money for. You went further to send the names of these boys to the media when they refused to obey your instruction," one of the gunmen said.
"From now henceforth, we declare you people wanted anywhere in the world. We shall hunt you people by all means, I swear. Chinasa Nworu and co, your days are numbered."
"And for the INEC people, what will happen to you when we get you, only God knows.
"No more posters, political posters in Biafraland. If you try us, you campaigning, fire will burn you. Fake media, fake Biafra media, you can post any rubbish, we the unknown gunmen have endured enough from you. We shall no longer tolerate any rubbish from the media again. Be warned," one of the gunmen said in the video.
Watch the video below.