"The New Order Pains Them Like Mad" – Presidency Tackles Those Attacking Buhari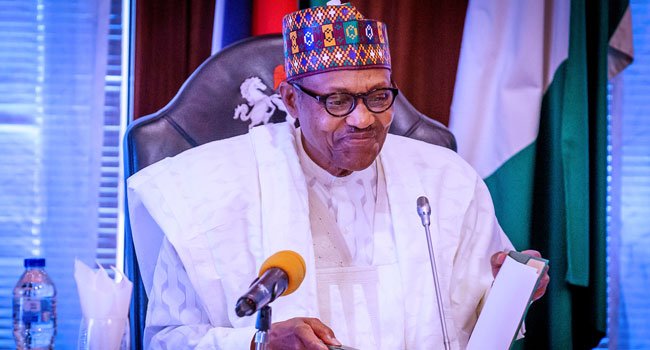 The presidency had declared that those who see nothing good in the administration of President Muhammadu Buhari are intentionally turning a blind eye to the efforts and progress recorded by the current government.
The special adviser to the President on media and publicity, Femi Adesina who made the submission in an article titled "FROM 7 TO 70: WHY ARE THEY NOT TALKING ABOUT THIS?" which he released on his Facebook page said such people are pained because Buhari has blocked them from continuing with their corrupt lifestyle and looting of the national treasury.
In his view, the category of people which includes politicians, civil rights activists, priests, talk show hosts, and many others are just a tiny but vocal minority who don't want to talk about the good things happening in Nigeria so they try to create the impression that nothing is working under President Buhari.
The presidential media aide said those attacking his principal and refusing to acknowledge the good things happening in the country are simply lovers of corruption.
He added that they had been used to the lifestyle of getting government patronage and money but since such is no longer forthcoming, they are now trying to turn the public against Buhari by hiding behind the smokescreen of insecurity to attack the President.
He said: "Why are they not talking about it? No, they wouldn't, because they want a return of those days when the country earns billions of dollars from oil, and it is used to oil their pockets. The rich get richer, and the poor gets prison. The new order pains them like mad."
He added that irrespective of their views about President Buhari, one thing that is sure is that the country will never go back to the dark old days.
He said the current administration has made huge investments in agriculture and the country is already reaping the rewards.
"Whether they acknowledge the good things going on or not, this country won't return to the rent seeking era, where you sit idly, and because you are a priest, critic, social activist, media personality, politician, or what, they just bring loads of cash to your house to curry favor. Buhari hasn't done it, he won't do it, and we shouldn't do it as a country," Adesina said.
Naija News recalls last week, the Sokoto Diocese Bishop, Mathew Kukah in his 2022 Easter message tackled President Buhari, saying he has divided the country like never before and the only things flourishing in his government are insecurity and corruption.