Be Ready To See And Hear More In 2023 – CJN Tanko Tells Newly Sworn-In Judges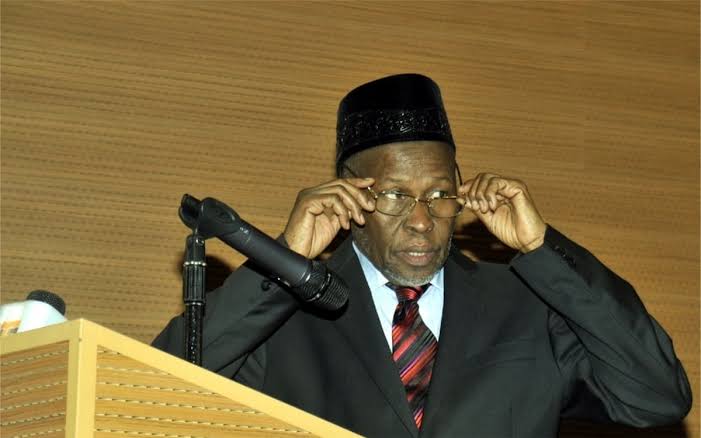 The Chief Justice of Nigeria (CJN), Justice Tanko Muhammad has told some newly sworn-in judges to expect some fresh challenges in the discharge of their duties different from what they might have been used to.
He said as the country approaches the 2023 election season, some strange things might come up that they should be prepared to handle in the courtrooms.
The CJN who spoke on Wednesday at the Supreme Court complex during the swearing-in ceremony for the newly appointed judges of the Federal High Court and the FCT High Court said the 2023 general elections might throw up some legal challenges.
"There's nothing we've not seen or heard of before, but you should be ready to see and hear more, especially as we approach election season in 2023," he said.
He charged them to be ready to go the extra length in protecting the integrity of the judiciary while dispensing justice accordingly.
He reminded them that the society expects them to be on top of their games always.
"We're all humans, no doubt, but you must display the humanism in you by doing those extraordinary things that people would say you cannot do," CJN Tanko told the judges.
He asked them not to pervert justice for any reason, warning that they themselves are not above the law.
"You can only run, but certainly won't have the capacity to hide from the long arm of our disciplinary apparatus."
Naija News reports that on Wednesday, Bala Usman, Emmanuel Gakko, Aminu Garba, Musa Sulaiman Liman, Ahmad Gama Mahmud, and Segun-Bello Mabel were sworn in as judges of the Federal High Court while Joseph Aina was sworn in as a FCT High Court Judge.