Pounds To Naira Exchange Rate/Black Market Rate Today 20 April 2022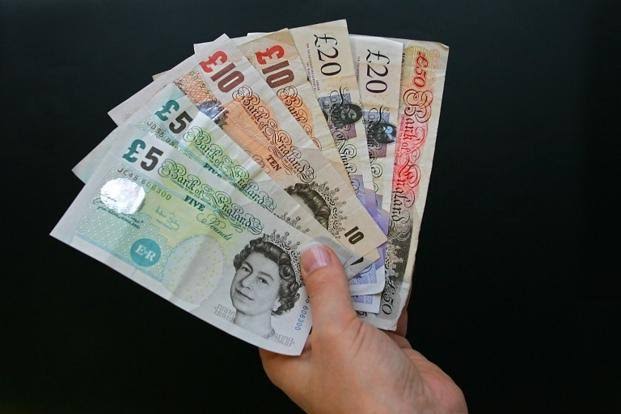 This is the news about the Pounds to Naira rate at the official and black market exchange rate Today April 20 2022.
Read Naija News update on the official pounds rates as well as Black Market rates, Bureau De Change (BDC) rates, and CBN rates.
Daily Pound to Naira, GBP to NGN, Black Market (Lagos) exchange rates, percentage changes, historical rate charts and currency converter.
How Much is Pounds To Naira Exchange Rate Today Official Rate?
The official rate today, Wednesday, 20th April, 2022, for £1 pound to naira = ₦541.1472/£1.
According to the data from the CBN, exchange rate between the naira and the British pounds opened at ₦541.1472/£1 on Wednesday 20th April, after it sold at ₦541.1185 to a £1 on Tuesday, 19th April 2022.
Naija News reports that a pound is bought at the official market at ₦540.496 and sold for ₦541.7984.
How much is exchange rate of Pounds to Naira in Black Market today?
The exchange rate for a pound to naira at Lagos Parallel Market (Black Market) – Pounds exchaged for as low as ₦760 and as high as ₦775 on Wednesday, April 20th 2022, according to sources at Bureau De Change (BDC).
Car Dealers Reject 15% Levy Imposed On Imported Vehicles
The Association of car deaders have rejected the 15 percent levy imposed on imported used vehicles by the Nigeria Customs Service (NCS).
Naija News reports that the NCS had imposed a 15% National Automobile Commission levy on imported used vehicles in the country, with effect from the 1st of April 2022.
In a recent statement by its spokesman, Timi Bomodi, the service said the new levy was in compliance with the Economic Community of West Africa (ECOWAS) Common External Tariff.
Reacting to the new development, the Lagos chapter Chairman of the Association of Motor Dealers of Nigeria (AMDON), Metche Nnadiekwe, said the dealers would close their stores this week to protest the new levy.