Buhari Should Have Resigned Five Years Ago, He Is Part Of Those Causing Problems For Nigeria – Pa Adebanjo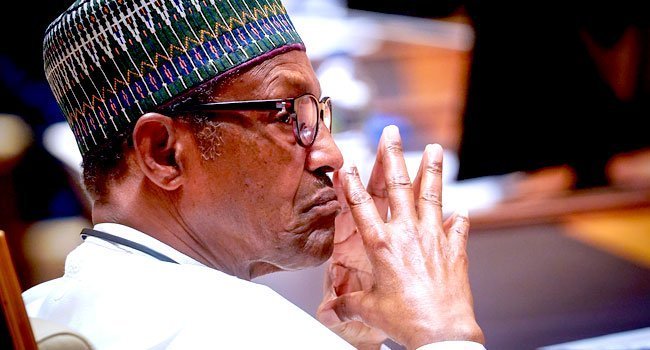 Leader of the Yoruba socio-political group, Afenifere, Pa Ayo Adebanjo has called for the resignation of President Muhammadu Buhari.
The 94-year-old statesman argued that the resignation should have taken place about five years ago.
While challenging the federal government to arrest him for fake news, Adebanjo added that President Buhari is one of those responsible for the insecurity plaguing Nigeria and unless he leaves office, Nigeria can't be secured.
He accused the President of treating criminal herdsmen killing innocent citizens with glove hands and sending security forces after those making legitimate demands.
The Afenifere leader added that there must be a change of constitution as well before any meaningful progress can be made as without this, the 2023 election will just be a change of personnel and nothing more.
Naija News reports Pa Adebanjo made the submission during an interview with Punch published on Wednesday when he was asked about the solution to the security challenges facing Nigeria.
In his words, "It is a leadership problem. When they kill innocent citizens, Buhari will come and say, 'I have beefed up security, I have given the military marching order'. Marching order for what? For those he doesn't want to get killed?
"When we said Fulani herdsmen were the people terrorizing us, they said who told us they were Fulani? When they now know that they are Fulani, they said they are Fulani from abroad, and that it is from abroad that they entered. But how did they enter? What about the security of the country? Is Buhari not the one in charge of security?
"Until this man (Buhari) leaves that place, there won't be peace. I challenge Lai Mohammed to charge me for fake news. Other people are saying he (Buhari) should resign but he should have gone five years ago. I have said it and I am expecting them to come and arrest me. He has to leave immediately; he is colluding with the people who are oppressing us and all the facts are there before him and he is doing nothing. He is negotiating with bandits and those who said they wanted to leave Nigeria, he has not called them for discussions. He should stop deceiving us; he is part of those oppressing us and until he leaves we won't get peace.
"The solution now is for him to leave, form a national government for us to create a brand new constitution to create an enabling environment before you can talk of any election. To do any election without changing this constitution is an exercise in futility. Even the election they want to do now is a change of the personnel and nothing more."