2023: Tinubu Absent At APC NEC Meeting In Abuja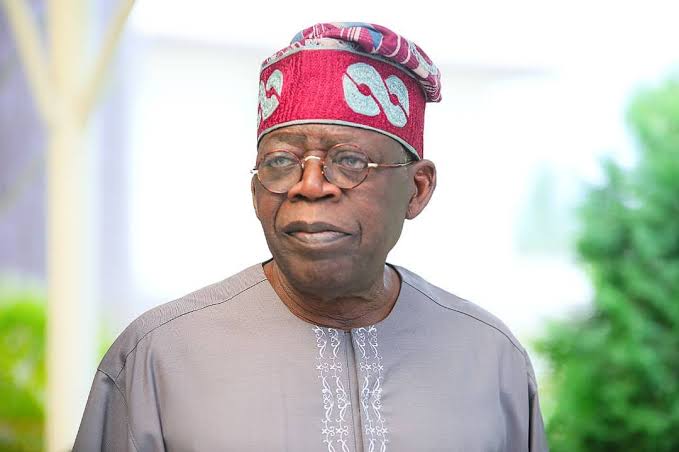 The National Leader of the All Progressives Congress (APC) and presidential hopeful, Bola Ahmed Tinubu, was absent at the National Executive Committee meeting of the party in Abuja.
Naija News reports Tinubu was conspicuously absent at the NEC meeting presided over by President Muhammadu Buhari and the party's National Chairman, Senator Adamu Abdullahi.
Present at the meeting, which was held at the Congress Hall of Transcorp Hilton Hotel, Abuja are Vice President Yemi Osinbajo, Senate President, Ahmed Lawan; his deputy, Senator Ovie Omo- Agege; Speaker of House of Representatives, Femi Gbajabiamila and his deputy, Hon. Idris Ahmed Wase
Others are APC Governors, former governors, State APC Chairmen, and members of the National Working Committee (NWC), among others.
As of the time of filing this report, no reason has been given for the APC national leader's absence at the NEC meeting.
Meanwhile, Tinubu has denied been behind photos depicting Osinbajo as the Biblical character, Judas Iscariot.
Following Osinbajo's declaration of his bid to succeed President Buhari in 2023, loyalists of Tinubu have slammed the vice president for 'daring' to contest against his benefactor.
Although Tinubu has refused to openly condemn or react to Osinbajo's ambition, his supporters have continually attached the nation's number two citizen.
Ahead of the Easter celebration posters had emerged depicting Osinbajo as the infamous Biblical character, Judas Iscariot, who betrayed Jesus Christ with a kiss that ultimately led to his crucifixion.
Angered by the comparison, social media users had condemned Tinubu's supporters for likening the former Lagos State Governor to Jesus, describing such an act as Blasphemous.
Reacting in a statement, Tinubu's Media Office denied being behind the posters.
They accused those opposed to the former governor's ambition of printing and posting them and also accused Tinubu of blasphemy.
While describing Tinubu as a religious tolerant individual, the Media Office pointed out that the APC stalwart is married to a Christian and an ordained pastor, Senator Oluremi Tinubu.