Pounds To Naira Exchange Rate/Black Market Rate Today 19 April 2022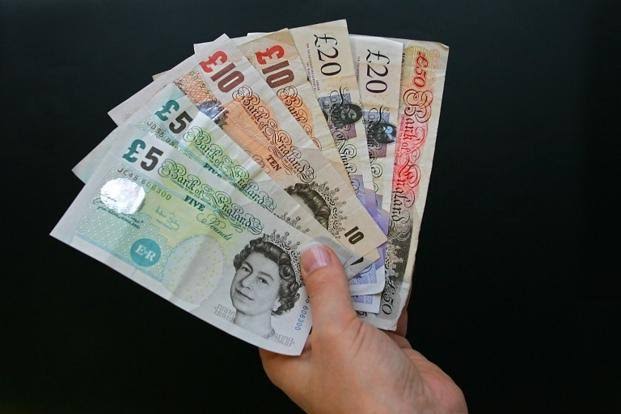 This is the news about the Pounds to Naira rate at the official and black market exchange rate Today April 19 2022.
Read Naija News update on the official pounds rates as well as Black Market rates, Bureau De Change (BDC) rates, and CBN rates.
Daily Pound to Naira, GBP to NGN, Black Market (Lagos) exchange rates, percentage changes, historical rate charts and currency converter.
How Much is Pounds To Naira Exchange Rate Today Official Rate?
The official rate today, Tuesday, 19th April, 2022, for £1 pound to naira = ₦541.1185/£1.
According to the data from the CBN, exchange rate between the naira and the British pounds opened at ₦541.1185/£1 on Tuesday 19th April, after it sold at ₦539.5805 to a £1 on Thursday, 14th April 2022.
Naija News reports that a pound is bought at the official market at ₦539.8146 and sold for ₦542.4224.
How much is exchange rate of Pounds to Naira in Black Market today?
The exchange rate for a pound to naira at Lagos Parallel Market (Black Market) – Pounds exchaged for as low as ₦760 and as high as ₦778 on Tuesday, April 19th 2022, according to sources at Bureau De Change (BDC).
Flutterwave Co-founder Aboyeji Speaks On Allegations Against Agboola
Following the expose on Flutterwave by a Nigerian investigative journalist, David Hundeyin, more revelations have surfaced.
The Co-founder of the fintech company, Iyinoluwa Aboyeji, has reacted to the allegations against the current Chief Executive Officer of the company, Olugbenga Agboola.
Naija News recalls that Hundeyin in his report titled, "Flutter wave: The African Unicorn Built On Quicksand", accused Flutterwave of "insider trading, fraud, and perjury" occurring over a 4 year period.
Hundeyin also accused the firm's CEO, Agboola of engaging in impersonation, inappropriate behaviours in the workplace and engaging in "insider trading" by offering to buy "stock options" from employees at a price "lower" than the "market price".
He also claimed that Agboola created a fake identity, "Greg Agboola", who he claimed was also a co-founder that will hold a 10% stake in the firm – but Greg never existed.
Following the damning report, Agboola confirmed that he deceived his partners in the creation of one of Nigeria's largest tech unicorns.