2023: Ngige Finally Declares Intension For Presidency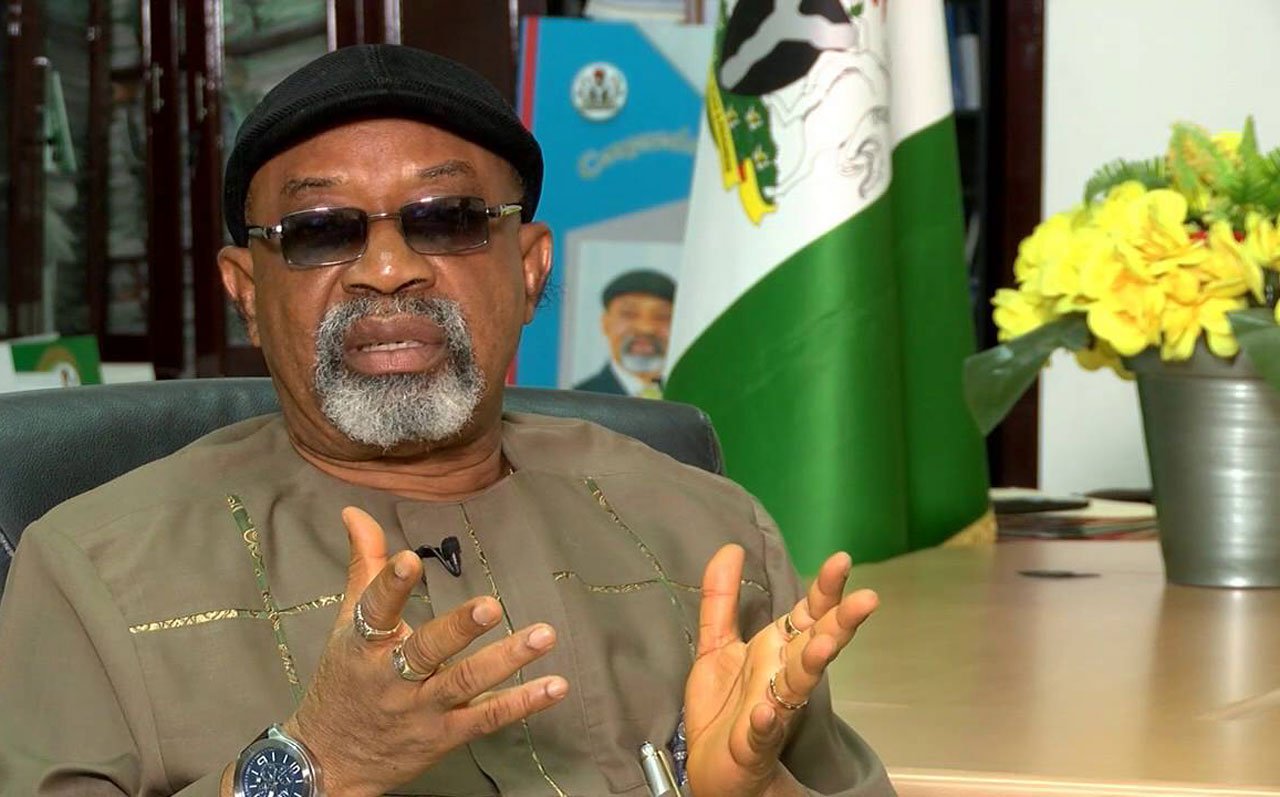 Nigeria's Minister of Labour and Employment, Dr Chris Ngige, has formally made public his intention to contest for presidency in the 2023 general election.
The Minister had said on Sunday that he would officially announce his intention to contest in the 2023 presidential race on April 19.
Ngige's media office revealed that the minister had been consulting stakeholders in the All Progressives Congress and the opposition parties.
The former Governor of Anambra State revealed why he consulted members of the opposition parties when addressing his supporters at Amansea, a border town with Enugu State after visiting Governor Ifeanyi Ugwuanyi.
He noted that his presidential ambition had a cross-party appeal.
Naija News understands that Ngige declared his Presidential ambition today before a mammoth crowd at St. Mary's Catholic Church Alor, Idemili South local government area of Anambra State.
The Minister described himself as an aspirant well equipped with years of administrative experience due to his 40 years of experience in the public service.
Ngige said he has a huge wealth of experience, capacity and energy as well as a large heart to accommodate the differences among Nigerians.
Meanwhile, a plot to smear the reputation of Vice-President Yemi Osinbajo has been alleged by his campaign council, Naija News reports.
The media council in a statement on Monday claimed that a US-based Nigerian is leading a group of smear campaigners to tarnish the image of the vice president.
According to the council, the smear group is planning to cast the Vice President, who is a Christian, as a religious fanatic while he was a commissioner in Lagos State.
The council pointed out that Osinabjo didn't discriminate against any staff of another faith during his time as the Attorney-General and Commissioner for Justice in the state.
It disclosed that the leader of the campaigner was a former Students Union President at the University of Lagos (UNILAG) and presently a lecturer at the University of Ohio, USA.
The council, however, vowed to resist any attempt to malign the reputation of the vice-president.