Investors Make ₦77.1bn In Nigeria Capital Market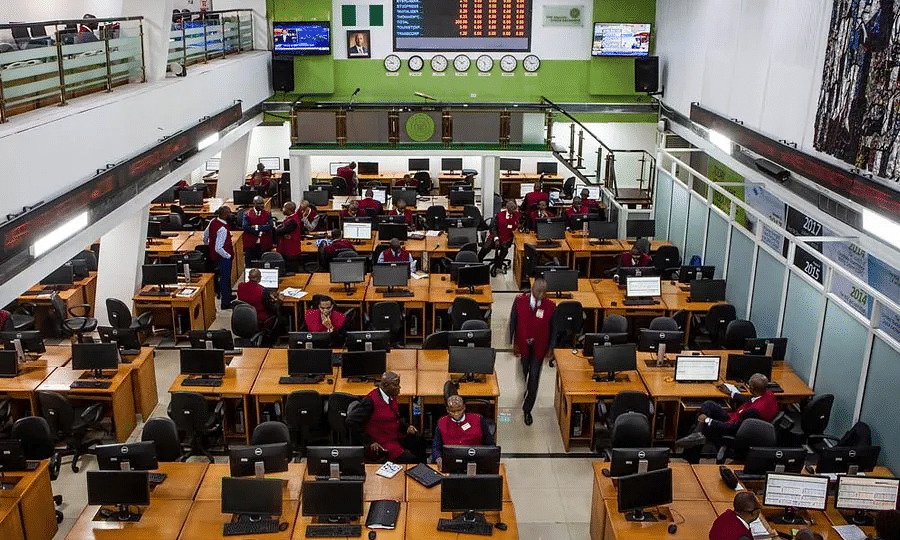 Investors on Thursday gained ₦77.1 billion after eight hours of trading at the Nigerian capital market.
The gain came as a result of the rise in equity capitalization by 0.30 percent from ₦25.53 trillion posted on Wednesday to ₦25.61 trillion today.
The All Share Index was up by 143.07 basis points to close at 47, 510.38 compared to 47,367.31 achieved the previous day.
Investors at the end of eight hours trading traded 385.18 million shares worth ₦4.02 billion in 6,212 deals on Thursday.
This fell short of the 391.88 million shares valued at ₦9.95 billion which exchanged hands in 5,419 deals on Wednesday.
The gainers' chart was led by SFS REIT with N7 rising from N70 to N77 per share.
Meyer's share increased by N0.11kobo to move from N1.49kobo to N1.60kobo per share.
UPDC's share gained N0.06 to move from N0.82kobo to N0.88kobo per share.
Chams gained N0.01 to end trading with N0.21kobo from N0.2kobo per share.
Linkage Assurance completed the list after gaining N0.01 to close at N0.51kobo from N0.49kobo per share.
The losers' chart was led by Dangote Sugar following the loss of N0.85kobo to drop from N16.7kobo to N15.85kobo per share.
RT Briscoe's share dropped by N0.03 to end trading at N0.57kobo from N0.6kobo per share.
Africa Prudential fell from N6.3kobo to N6 per share after losing N0.3kobo during trading.
UBN lost N0.3kobo to end trading with N6.20kobo from N6.5kobo per share.
Redstar Express completed the list after losing N0.05 kobo to drop from N3.05 to N3 per share.