25 Killed, Scores Injured As Gunmen Attack Benue Villages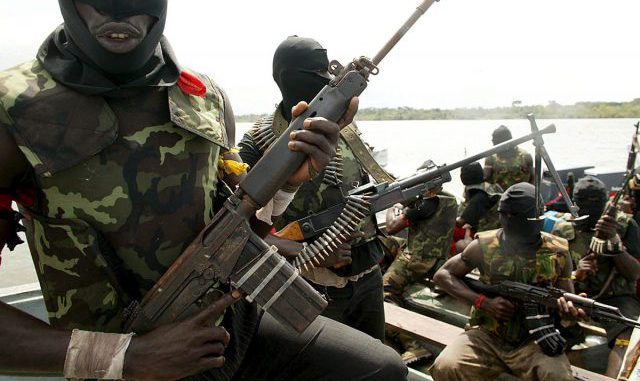 Yet to be identified gunmen have reportedly killed no fewer than twenty-five people in Benue State communities.
Naija News learnt that the criminals carried out the attack on Monday night at about 8 PM.
They are said to have simultaneously attacked several villages in three Local Government Areas of the state, shooting aimlessly at residents.
According to Daily Trust, a resident of one of the affected villages had narrated that the gunmen invaded Guma, Logo and Tarka Local Government Areas of the state.
After the horror attack, the resident said about 15 corpses were recovered from the Tyotugh community in Tarka LGA while nine were recovered from Guma and one, a traditional ruler from Logo.
He, however, told reporters that the figure could be higher as the search for missing persons was still ongoing at the time of this report.
In his account, the chairman of Guma LGA, Caleb Aba, told newsmen that a total of seven people were killed in one swoop at Tse-Sumaka village near branch Umenger in Mbadwem council ward of Guma.
Also, the Special Adviser on Security to the Benue State governor, Lt Col. Paul Hemba (Rtd), told reporters on the telephone that the total number of casualties recorded so far could be higher than 25 as efforts are ongoing in the bushes to trace whereabouts of missing persons.
"Yes. Those incidences actually happened in Guma, Logo and Tarka. So far, nine corpses were recovered from Guma, In Tarka, where am just coming from with the commissioner of police and commander of 72 the Battalion, so far 15 corpses have been recovered but it is strongly suspected that more will be recovered in the bushes so we are arranging a patrol to comb the bushes because some other persons have not been seen and it is also believed that some attackers left with some other persons alive.
"For now, those are the corpses we have physically seen and counted. When you consider all these things I have told you, the figure may be higher. In Logo, a traditional ruler was involved (killed) but now that I am back I will get my contacts to see if the figure has risen. Yes, they were suspected herders and the attacks happened about the same time in the night. Those who were injured and those who escaped the attacks confirmed that they were herders," he said.
Meanwhile, the Police Public Relations Officer (PPRO) in the state, SP Catherine Anene, has assured newsmen that she would make details available later.
"I am currently at the scene as we speak. The incident is confirmed. Corpses have been removed. The road is cleared. Investigation continues," Anene said.