Shehu Sani Reveals The Kind Of Terrorists Who Attacked Abuja-Kaduna Train As Fresh Video Of Victims Emerge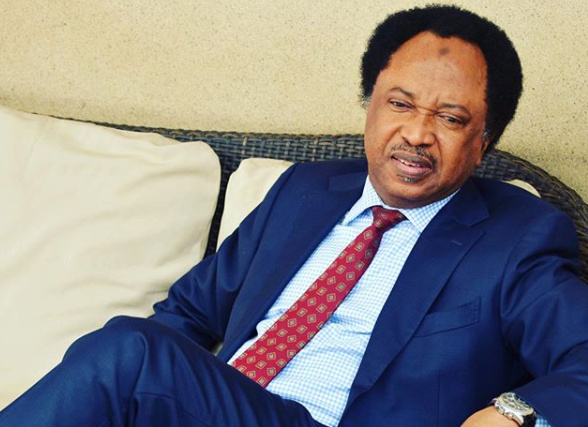 Former Kaduna Central lawmaker, Senator Shehu Sani has revealed that the Abuja-Kaduna train attack was not carried out by ordinary terrorists.
He stated in a post on his verified Twitter account on Monday that the attackers were jihadist terrorists.
The former lawmaker stated this in his reaction to the fresh video released by the terrorists showing some of their captured victims from the train attack pleading with the government to do the needful and rescue them.
Naija News recalls the terrorists who executed the attack on the Abuja-Kaduna train on March 28, 2022, have asked the government to meet their demands or they will kill the abducted victims with them.
The terrorists who spoke in a video obtained by Naija News last Wednesday threatened to "turn their abode into an abattoir" if the government fails to do the needful.
Though they failed to identify the specific thing they want, the terrorists disclosed that they are not after money but the government knows what they want and should be fast in meeting their demands.
A fresh video released by the terrorists again showed the victims surrounded by armed men in a forest, while they plead with the government to act.
The terrorists in the video were holding rifles and dressed in non-combat gears, with turbans covering their faces.
Reacting to the fresh video, Senator Sani asked the government to do all that is necessary to save the victims from those he described as jihadist terrorists.
The tweet reads, "The video footage of the Train terrorists & their hostages making demands to the Government confirmed the fact that the cruel abductors were not just bandits but 'Jihadist' terrorists.
"Authorities must walk the tight rope of freeing the hostages without bowing to terrorists".
The video footage of the Train terrorists & their hostages making demands to the Government confirmed the fact that the cruel abductors were not just bandits but 'Jihadist' terrorists.Authorities must walk the tight rope of freeing the hostages without bowing to terrorists.

— Senator Shehu Sani (@ShehuSani) April 11, 2022