Pounds To Naira Exchange Rate/Black Market Rate Today 11 April 2022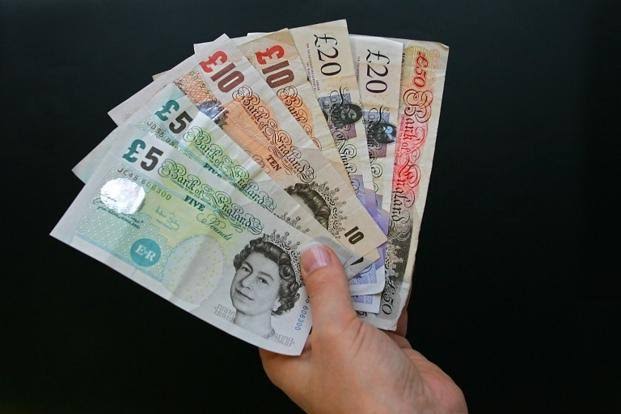 This is the news about the Pounds to Naira rate at the official and black market exchange rate Today April 11 2022.
Read Naija News update on the official pounds rates as well as Black Market rates, Bureau De Change (BDC) rates, and CBN rates.
Daily Pound to Naira, GBP to NGN, Black Market (Lagos) exchange rates, percentage changes, historical rate charts and currency converter.
How Much is Pounds To Naira Exchange Rate Today Official Rate?
The official rate today, Monday, 11th April, 2022, for £1 pound to naira = ₦541.7191/£1.
According to the data from the CBN, exchange rate between the naira and the British pounds opened at ₦541.7191/£1 on Monday 11th April, after it closed at ₦544.0443 to a £1 on Friday, 8th April 2022.
Naija News reports that a pound is bought at the official market at ₦541.0674 and sold for ₦542.3708.
How much is exchange rate of Pounds to Naira in Black Market today?
The exchange rate for a pound to naira at Lagos Parallel Market (Black Market) players buy a dollar for ₦757 and sell for ₦778 on Monday, April 11th 2022, according to sources at Bureau De Change (BDC).
MTN Nigeria and Dangote Cement, two of the three largest companies in Nigeria's capital market, are heading to the stock market to raise funds for their operations.
Both organisations made this known in separate statements to the investing public, Naija News learnt
MTN Nigeria plans to raise N150 billion through commercial papers while Dangote Cement will issue bonds.
In its filing dated April 7, 2022 and addressed to the Nigerian Exchange Group (NGX), Dangote Cement informed shareholders that it was contemplating second issuance of bonds under its N300 billion debt issuance to raise an undisclosed fund.