Pounds To Naira Exchange Rate/Black Market Rate Today 8 April 2022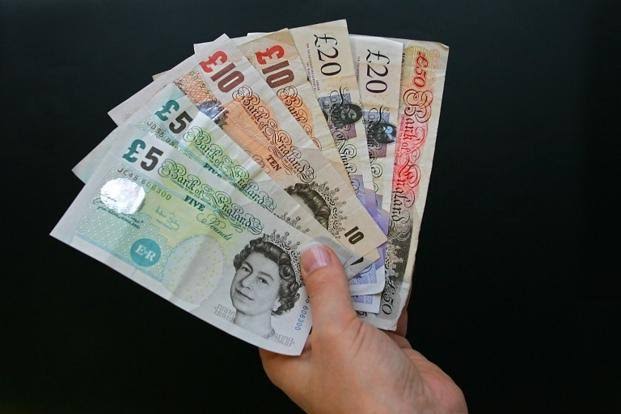 This is the news about the Pounds to Naira rate at the official and black market exchange rate Today April 8 2022.
Read Naija News update on the official pounds rates as well as Black Market rates, Bureau De Change (BDC) rates, and CBN rates.
Daily Pound to Naira, GBP to NGN, Black Market (Lagos) exchange rates, percentage changes, historical rate charts and currency converter.
How Much is Pounds To Naira Exchange Rate Today Official Rate?
The official rate today, Friday, 8th April, 2022, for £1 pound to naira = ₦544.0443/£1.
According to the data from the CBN, exchange rate between the naira and the British pounds opened at ₦544.0443/£1 on Friday 8th April, after it closed at ₦544.0027 to a £1 on Thursday, 7th April 2022.
Naija News reports that a pound is bought at the official market at ₦543.3898 and sold for ₦544.6987.
How much is exchange rate of Pounds to Naira in Black Market today?
The exchange rate for a pound to naira at Lagos Parallel Market (Black Market) players buy a dollar for ₦770 and sell for ₦778 on Friday, April 8th 2022, according to sources at Bureau De Change (BDC).
FG Grants Three-year Tax Relief To 33 Companies
Thirty-Three companies seeking pioneer status under the Industrial Development Income Tax Act in 2021 has been approved by the Federal Government.
The development was disclosed in the quarterly PSI reports released by the Nigeria Investment Promotion Commission.
The Nigeria Investment Promotion Commission noted in the report that investments made by the thirty-three companies during the year amounted to N543.88bn.
It was stated in the report that the Federal Government declined the applications submitted by 10 investing firms including the popular FinTech, Flutterwave, during the review period.