Jonathan Accident: Plan To End His Life – IYC Alleges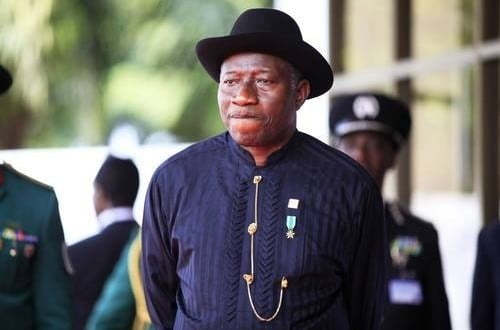 The Ijaw Youths Council (IYC) Worldwide has called on security agencies to probe and reveal the circumstances that led to the accident involving the convoy of former President, Goodluck Jonathan.
The convoy of the former president was involved in an accident while on their way from the Nnamdi Azikiwe International Airport to his Abuja residence.
The National President of the group, Peter Timothy Igbifa in a statement released in Port Harcourt, said the accident was an attempt by some conspirators to end the life of the former president ahead of the 2023 general elections.
According to Igbifa, the aides used themselves as human shields to protect Jonathan and in the process paid the supreme price.
Igbifa who described the action of the aides as the highest level of sacrifice, said the Niger Delta region and the entire Ijaw nation would continue to remember their heroic deeds.
He wrote, "It is obvious that some people are after the former president. They want him dead. And we believe it is not unconnected with the constant appearance of his name in the forthcoming 2023 (presidential) election."
The IYC National President warned that the entire Niger Delta and the Ijaw nation would shut down the Nigeria's economy if anything happen to Jonathan.
Igbifa urge security agencies to beef up security around Jonathan, adding that it would be the highest national embarrassment if anything happened to him through a planned accident.