Court Sets Date For Nnamdi Kanu's Bail Hearing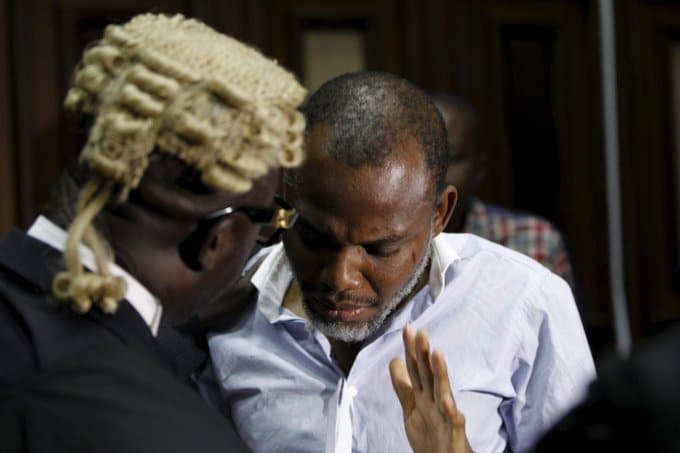 The Federal High Court sitting in Abuja has set a date for the ruling of the bail application filed by the leader of the Indigenous People of Biafra (IPOB), Nnamdi Kanu.
The court on Friday fixed May 18 and 26 to rule on the bail application of the IPOB leader.
Justice Binta Nyako took this decision on Friday after striking out eight out of fifteen count criminal charges against Kanu.
Recall that the judge threw out eight counts because the proof of evidence did not link him with the charges.
The presiding judge delivered the ruling in a preliminary objection filed by Kanu against all the charges.
She said, "I have read the counts and counts 6, 7, 8, 9, 10, 11, 12 and 14 have not disclosed any offence against the defendant.
"Counts 1, 2, 3, 4, 5, 8 and 15 show some allegations. The court shall proceed to try the defendant on those counts."