PDP Shuns Zoning, Makes 2023 Presidential Ticket Open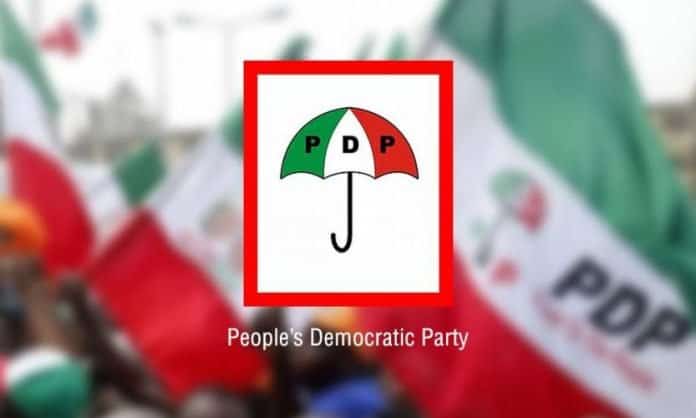 Nigeria's major opposition party, the Peoples Democratic Party (PDP) has reportedly thrown its presidential ticket for the 2023 election open.
Naija News understands that there have been anxieties over which zone the party will zone its 2023 presidential ticket to.
Ahead of the 2023 general elections, 13 candidates in total have purchased the party's presidential interest forms.
A 37-member committee of the PDP on zoning arrangement had been charged to conclude on the party's zoning arrangement as the election draws near.
Stakeholders of the party had taken different positions on zoning, with Iyioricha Ayu, National Chairman of the party, said had come to stay.
It could be recalled that a meeting of the PDP zoning committee headed by Governor Samuel Ortom of Benue State ended without a definite outcome in the last week.
However, on Tuesday, the 37-member committee met for over three hours, after which they said recommendations had been sent to the National Executive Committee (NEC) of the party.
A source who spoke with Daily Trust today has, however, confirmed that the committee affirmed that even though zoning is part of the party's constitution, it decided to throw open the presidential contest due to the exigency of the time and the fact that they are in the opposition.
"Our Party was encouraged to always make the issue of zoning very clear at least six months before sales of forms. So that aspirants can know their fate," Daily Trust quoted the source as saying.
The committee was also said to have commended the contestants who have chosen to unite themselves and work for a consensus candidate.