UCL: Real Madrid Suffers Major Blow Ahead Of Chelsea Clash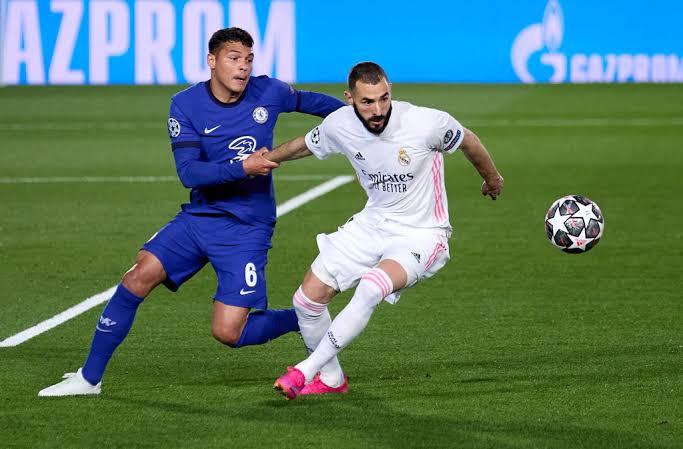 Real Madrid has suffered a major setback as it set to play against Chelsea in the UEFA Champions League in two days.
According to Spanish outlet AS, Madrid manager, Carlo Ancelotti, has tested positive for the Coronavirus disease for the second time.
Naija News understands that Anceloti was absent when his side won 2-1 against Celta Vigo last weekend due to positive COVID-19 test.
The Spanish club will be travelling to Stamford Bridge ahead of their Champions League first-leg quarter-final against Thomas Tuchel's side on Wednesday night.
Ancelotti's possibility of leading Madrid to face Chelsea has, however, been rules out as he is still returning positive tests for the dreaded disease.
The Italian's son, Davide, was in charge o the league's fixture with Celta Vigo and could well be at the reins again, should his father not be able to travel, Naija News reports.
Ancelotti won the Champions League on three occasions in the past – those wins coming during his time at AC Milan and Real Madrid.
The Italian has only ever taken on his former side on three occasions – all three clashes coming during his stint back in the Premier League with Everton.
Meanwhile, Barcelona president, Joan Laporta has boasted that the club has recovered its essence and will go on to win the La Liga title this season.
Laporta said this while hailing Barca's new head coach, Xavi Hernandez, Naija News reports.
The Spanish politician said Hernandez's take over from Ronald Koeman in the Nou Camp hot seat has restored the club back to its former style of play.
Naija News understands that Laporta gave the remark after the Catalans moved to fourth place with 54points and two games at hand to play.
Barca will be playing against Sevilla on Sunday night and a victory for the Catalans would catapult them to third place.
"I am convinced we can win LaLiga, we are going to win it.
"We arrive at the run-in strongly, with the team functioning at top performance. With a coach who has clear ideas and lets us play our genuine style of football.
"We have recovered our essence and we have to go for LaLiga with optimism and will. It won't be easy, it's evident that it's a big challenge, but I see it as possible," Laporta said on TVE.
According to Laporta, signing Xavi to replace Koman as a coach is the best decision he has made since becoming Barcelona president.