Pounds To Naira Exchange Rate/Black Market Rate Today 4 April 2022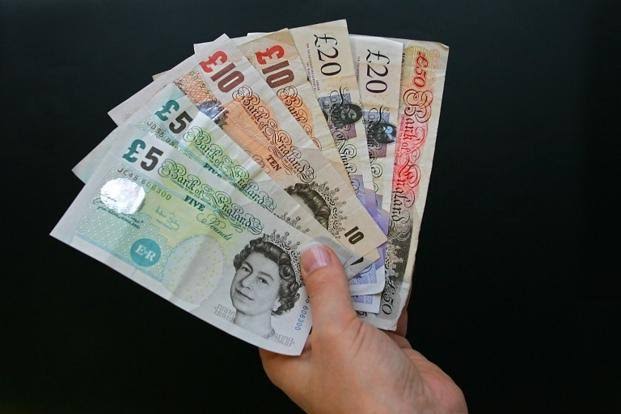 This is the news about the Pounds to Naira rate at the official and black market exchange rate Today April 4 2022.
Read Naija News update on the official pounds rates as well as Black Market rates, Bureau De Change (BDC) rates, and CBN rates.
Daily Pound to Naira, GBP to NGN, Black Market (Lagos) exchange rates, percentage changes, historical rate charts and currency converter.
How Much is Pounds To Naira Exchange Rate Today Official Rate?
The official rate today, Monday, 4th April, 2022, for £1 pound to naira = ₦545.8819/£1.
According to the data from the CBN, exchange rate between the naira and the British pounds opened at ₦545.8819/£1 on Monday 4th April, after it closed at ₦545.7988 to a £1 on Friday, 1st April 2022.
Naija News reports that a pound is bought at the official market at ₦545.2254 and sold for ₦546.5385.
How much is exchange rate of Pounds to Naira in Black Market today?
The exchange rate for a pound to naira at Lagos Parallel Market (Black Market) players buy a dollar for ₦765 and sell for ₦775 on Monday, April 4th 2022, according to sources at Bureau De Change (BDC).
FG Borrowed N1.48tn Through Bonds In Three Months – DMO
The Debt Management Office says the Federal Government borrowed N1.48tn from bond investors through bonds between January and March 2022.
In an analysis of the FGN Bond Auction, the DMO said bond oversubscriptions hit N1.03tn within the period under review (Q1 2022).
The DMO asserted that the bond oversubscription showed the investors' increasing appetite for FGN bonds, adding that the auction result added that out of the 112 and 142 total bids for the tenures, 75 and 85 bids were successful.
It stated that an analysis of the breakdown for each month showed that Federal Government bonds for January worth N150bn were oversubscribed by N175.24bn.