APC Group Supports El-Rufai On Importation Of Foreign Mercenaries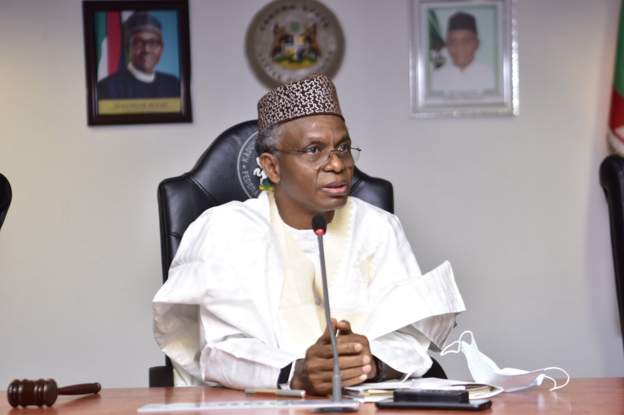 The Forum of Professionals in the All Progressives Congress (APC) has backed Governor Nasir El-Rufai of Kaduna State on the importation of foreign mercenaries to fight banditry in the country.
In a chat with State House correspondents last week Friday, El-Rufai disclosed that the state governors were ready to bring in foreign mercenaries to fight bandit terrorists if the federal government refuses to do the needful.
The governor's statement follows the recent attacks and killings in Kaduna State including the attack on the International Airport as well as the terror attack on the Abuja-Kaduna train.
Backing the governor's call, the APC professionals stated that the foreign mercenaries should be invited if the security operatives cannot invade terrorists' camps and wipe them out.
In a statement by its National Coordinator, Akeem Akintayo, the group urged the Nigerian military not to wait till the terrorists attack civilians before responding.
The group demanded stronger action against terrorists operating around the Kaduna-Abuja axis and advised security operatives to protect the lives and properties of Nigerians.
The statement read: "We have seen how Kaduna has been under attack in a spate of three days which began with terrorists operating in a community close to the airport but climaxed with the bomb and gun attack on the Kaduna-Abuja train service.
"This is clearly unacceptable and against the backdrop of new information from Governor Nasir el-Rufai, we agree with him that now is the time for the security agencies to up their game.
"The governor has every reason to be angry that his state, more than any in the North West, is becoming more notorious for daring terrorist attacks.
"For el-Rufai to have publicly said the agencies have all the required intelligence based on the security reports he get, then we join him in calling on the army and other agencies to take the battle to the criminal elements in the Kaduna-Abuja axis.
"This is what Nigerians expect especially since the so-called bandits have long being designated as terrorists by the courts".
''The Forum also commiserated with Nigerians who lost loved ones in the incidents but urged the people to rally round the government and desist from giving political or ethnic colourations to the situation at hand.''