El-Rufai Threatens To Hire Foreign Mercenaries To Fight Bandit Terrorists If FG Fails To Take Action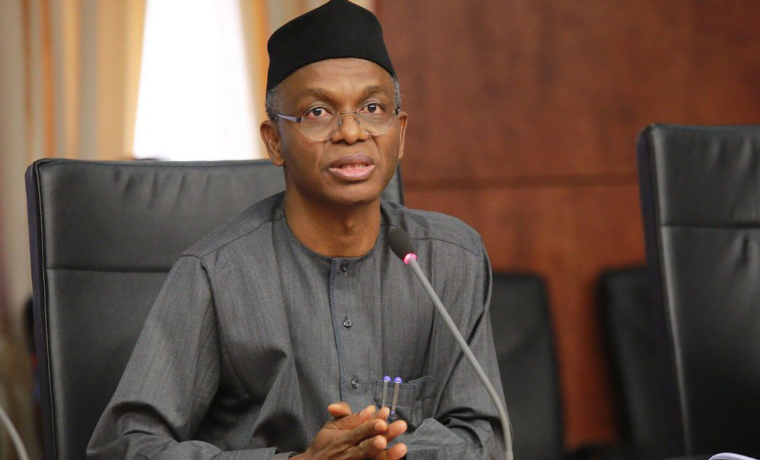 The Kaduna State Governor, Nasir El-Rufai has threatened to bring in foreign mercenaries to fight bandit terrorists if the federal government of Nigeria refuses to do the needful.
According to him, the terrorists need to be treated with stronger force than what is obtainable right now.
The Governor stressed that it is obvious the bandit terrorists are getting bolder by the day with every unchallenged attack they launch successfully and are even getting confident about attacking the military.
He lamented why the security agencies have failed to respond to calls for the forests where these bandits are hiding to be bombed and destroyed.
El-Rufai was quoted to have made the submissions on Friday while speaking with journalists shortly after briefing President Muhammadu Buhari about the recent attacks and killings in Kaduna State including the attack on the International Airport as well as Monday's bomb explosion on the Abuja-Kaduna train.
He however added that the President has given assurances that the fight against terrorism will be scaled up in the coming days.
Speaking in Hausa, El-Rufai was quoted to have said: "I have complained to Mr president and I swear to God, if action is not taken, we as governors will take actions to protect the lives of our people.
"If it means deploying foreign mercenaries to come and do the work, we will do it to address these challenges."
Emphasizing why he believes the bandit terrorists should be bombed and destroyed, Governor El-Rufai said if the criminals are not neutralized now, they may one day destroy Nigeria as a whole.
On Monday's train attack, he said the attackers had a plan and executed it to perfection. He added that the nature of the attack shows they've been planning it for a long time.
He said: "They came ready and they have been preparing for a long time and knew which coach to attack, abduct the VIP.
"And I have been saying that the forests where these bandits are hiding, it is high time that we go there and bomb them all. Everyone in the forest should be killed.
"Unless this is done, this problem will persist and it is capable of destroying Nigeria as a whole."
"These people (terrorists) are getting money. The way they are so emboldened; they fear no authority, no soldier and so why won't security agents go to their enclaves and kill them all?
"We know where they are, SSS gives reports on them every day, they have their numbers including that of Dogo Gide and what he is planning."