2023: We Won't Allow A Repeat Of 2019 – Lai Mohammed Issues Strong Warning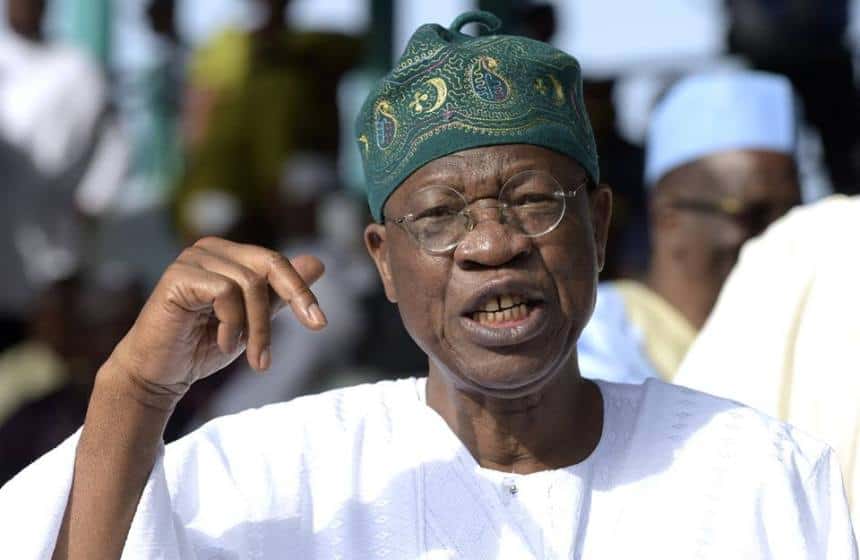 The Minister of Information and Culture, Lai Mohammed has warned media houses in the country about proper conduct in the build-up to, during, and after the 2023 general elections.
The Minister on Thursday said the National Broadcasting Commission (NBC) would not fail to sanction any media house that engages in unprofessional broadcasts and breaches the Broadcasting Code.
According to Mohammed, a lot of media houses in Nigeria fell short of expectations during the 2019 general elections by engaging in and allowing inciting broadcasts.
He however warned that such would not be allowed in the 2023 elections and any media outlet found guilty risks NBC sanctions including possible revocation of its broadcast license.
Naija News reports the Minister issued the warning on Thursday during the inauguration of the governing board of the National Broadcasting Commission (NBC) in Abuja.
He said: "Also, please note that as we move closer to the 2023 general elections, the NBC will come under increasing pressure to step up its regulatory role to prevent a repeat of what transpired before, during and after the 2019 general elections, when some broadcast stations threw caution to the wind and engaged in inciting, incendiary and
unprofessional broadcasts. It is important for the Commission to ensure that its licensees adhere strictly to the tenets of the Broadcasting Code."
At the end of his speech, the Minister then called on the Chairman and members of the reconstituted Governing Board of the NBC to stand up and remain standing for the administration of the oath of office by the Director, Legal
Services, Federal Ministry of Information and Culture.