Nigerian Senate Directs DStv, GOtv, Others To Adopt Pay-Per-View Method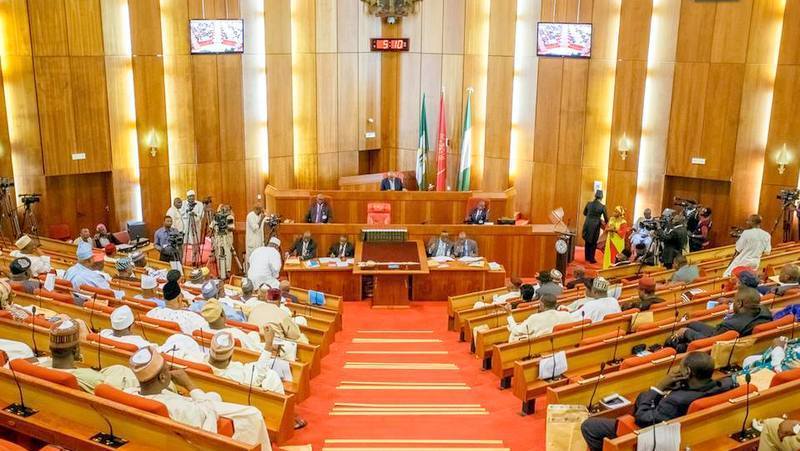 The Nigerian Senate on Wednesday instructed operators of pay television services in the country to adopt the pay-per-view method instead of the monthly subscription method.
This follows the adoption of a motion by Benue South Senator, Abba Moro who observed that Nigerians are been short-changed over Pay-TV tariff hikes, and recommended a Pay-Per-View subscription model.
He lamented the recent upward review in the price of pay-tv subscription packages coupled with the epileptic power supply in the country which bars most subscribers from accessing the service they paid for.
According to the lawmaker, "the leading pay-tv service provider in Nigeria, (MultiChoice Nigeria) informed all DStv compact subscribers on August 22, 2020, to expect a 13.3% price increase to N7,900 commencing from September 1, 2020 while the subscription fee for DStv compact plus was increased by 9.5% from N10,925 to N12,000, and Premium was increased from N16,200 to N18,400 indicating a 13.6% hike."
Senator Moro argued that there was no justification for the rice hike even amidst the economic hardship many Nigerians are going through.
"Nigerians are demanding that, rather than paying fixed rates for packages monthly, pay-tv service providers should introduce a subscription model which allows subscribers pay-per-view," he added.
Other lawmakers also supported the motion and advanced the need for Nigerians to be protected from exploitation.
According to Senate President Ahmad Lawan, DSTV can't do what it is doing in Nigeria in many other countries and escape with it.
At the end of the debate on the motion, Naija News reports Senate resolved to:
1. Urge the Federal Ministry of Communications and Digital Economy, and the Nigerian Communications Commission to direct all pay-tv providers to introduce a pay-per-view model of subscription against the month to month prepaid model presently in place;
2. Direct all pay-tv service providers in Nigeria to immediately review their bouquet prices downwards in tandem with the prevailing reality of economic situation in the country; and
3. Establish an ad-hoc committee to further investigate this incessant increase in fees by
@DStvNg in this country with a view to finding a lasting solution to it.
The upper chamber thereafter set up an ad-hoc committee to look holistically into the issue and report back to the lawmakers after one month.
Members of the Ad-Hoc Committee are:
i. Senator Aliyu Sabi Abdullahi – Chairman
ii. Senator Sulaiman Abdu Kwari – member
iii. Senator Oluremi Tinubu – Member
iv. Senator Yusuf A. Yusuf – Member
v. Senator Lekan Mustapha – Member
vi. Senator Chukwuka Utazi – Member
vii. Senator Akon Eyakenyi – Member