Petrol Import Hits N3.97tn, Jumps By 88% In 12 months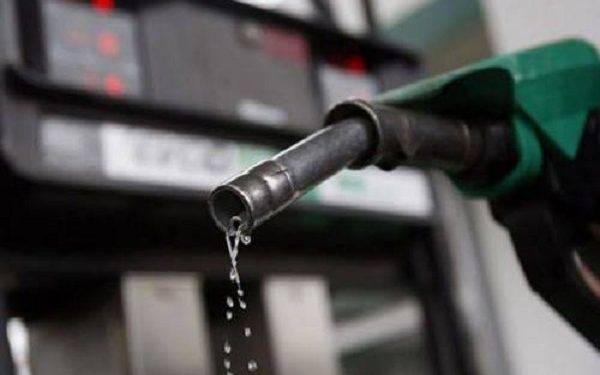 The National Bureau of Statistics have disclosed that the value of imported Premium Motor Spirit, also known as petrol, jumped by 88.15 per cent to N3.97tn in 2021.
According to the reports by NBS, the value of petrol import rose by N1.86tn or 88.15 per cent higher than the N2.11tn worth of PMS imported in 2020.
The Nigerian National Petroleum Corporation is the sole importer of petrol into the country in recent years.
Private marketers are yet to resume petrol importation due to a lack of full deregulation of petrol prices and access to foreign exchange at the official rate.
The NBS report further revealed that PMS, used vehicles and durum wheat topped the list of items imported by Nigeria in 2021, jointly accounting for 28.9 per cent of the total import bill recorded in the year under review.
As a result of the war between Russia and Ukraine, the prices of crude oil have increased significantly in the global market, which has also affected the landing cost of petrol, indicating that Nigeria will spend more this year.
According to the NBS report, Nigeria imported goods worth over N20.84tn in 2021, indicating an increase of 64 per cent compared to the N12.7tn recorded in the preceding year.
This is also the highest import bill recorded by Nigeria, based on available data.
Nigeria recorded a 58 per cent surge in total international trade to N39.75tn in 2021 from N25.22tn recorded in the previous year.
However, the significant surge in import bills led to a trade deficit of N1.94tn, further placing Nigeria as a net importing nation.
A further breakdown of the report indicated that Nigeria exported crude oil worth N14.41tn in 2021, which represents a 53 per cent increase compared to the N9.44tn recorded in 2020, while also accounting for 76 per cent of Nigeria's total export earnings.
A sum of N1.29tn was spent on Nigeria's importation of durum wheat in 2021, which accounts for 6.2 per cent of the total import bill in the year under review, and the second most imported item by value.
According to the Central Bank of Nigeria, wheat is the third most widely consumed grain in the country after maize and rice.
Nigeria imported used vehicles worth N770.13bn in 2021, representing 3.7 per cent of the total import bill recorded in the year under review.
Aside from the increasing cost of petrol importation, the Federal Government has also incurred increasing cost of petrol subsidy, also known as under-recovery.
In 2021, the NNPC said fuel subsidy gulped N1.43tn, although there was no record for under-recovery in January.
In February, March, April, May, and June 2021, under-recovery for PMS amounted to N25.37bn, N60.39bn, N61.96bn, N126.29bn, and N164.33bn, respectively.
In July, August, September, October, November and December, the NNPC spent N103.28bn, N173.13bn, N149.28bn, N163bn, N131.4bn, and N270.83bn, respectively.