Fayemi Mocks PDP For Asking Court To Stop APC Convention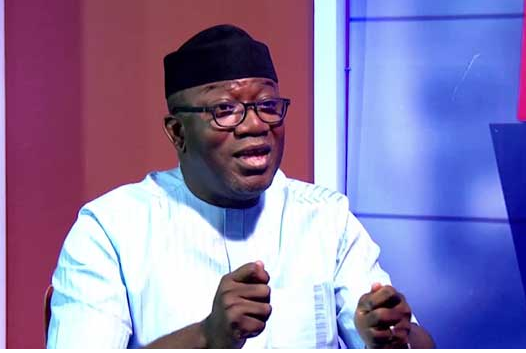 Governor Kayode Fayemi of Ekiti State has mocked the Peoples Democratic Party (PDP) for asking a Federal High Court in Abuja to stop the national convention of the All Progressives Congress (APC).
Naija News earlier reported that the PDP had asked the court to declare the APC convention slated for today as unconstitutional and illegal.
But in an interview on Arise News on Friday night, Fayemi described the action taken by the PDP as immensely laughable and disappointing.
The Chairman of the Nigeria Governors Forum (NGF) pointed out that the opposition party is looking for a back-door route to power, adding that the PDP is afraid of competition in an election that Nigerians are the decision-makers.
Fayemi stated that the ruling APC followed due process in planning the party's convention and also followed the electoral act in appointing its leaders.
He said: "Frankly, it's immensely laughable and quite disappointing because all this shows to Nigerians is that the PDP is afraid of an open competition in an election that Nigerians are the decision-makers.
"They should wait for a real election; they should not look for a back door to government… that's what this is about and it's not going to go anywhere because we have followed due process; we have followed the electoral act, we are doing everything in accordance with the law."
Speaking further, the Ekiti governor said that he is not planning to contest for president in 2023, saying that he is focused on completing his tenure.
Fayemi, however, stressed that he has what it takes to be president of Nigeria and he would cross that bridge at an appropriate time.
He said: "I have a job that I'm doing today. I'm the governor of Ekiti state and my primary focus is to finish that job well. That is not to suggest by any stretch of the imagination that I do not have what it takes to be president of Nigeria and I would cross that bridge at an appropriate time."