Pounds To Naira Exchange Rate/Black Market Rate Today 21 March 2022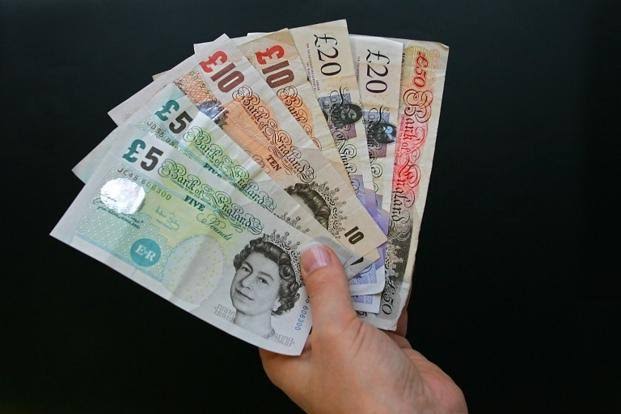 This is the news about the Pounds to Naira rate at the official and black market exchange rate Today March 21 2022.
Read Naija News update on the official pounds rates as well as Black Market rates, Bureau De Change (BDC) rates, and CBN rates.
How Much is Pounds To Naira Exchange Rate Today Official Rate?
The official rate today, Monday, 21st March, 2022, for £1 pound to naira = ₦546.3547/£1.
According to the data from the CBN, exchange rate between the naira and the British pounds opened at ₦546.3547/£1 on Monday 21st March, after it closed at ₦546.103 to a £1 on Friday, 18th March 2022.
Naija News reports that a pound is bought at the official market at ₦545.6978 and sold for ₦547.0115.
How much is exchange rate of Pounds to Naira in Black Market today?
The exchange rate for a pound to naira at Lagos Parallel Market (Black Market) players buy a dollar for ₦780 and sell for ₦785 on Monday, March 21st 2022, according to sources at Bureau De Change (BDC).
Manufacturing Trade Deficit Hits N27.33tn In Two Years – NBS Report
Data from the National Bureau of Statistics, NBS, has revealed that the value of manufactured goods trade deficit has grown to N27.33tn in a space of two years.
In its 'Foreign Trade in Goods Statistics' for the four quarters of 2020 and 2021, the Bureau stated that manufacturing imports increased from N12.71tn in 2020 to N16.73tn in 2021, while exports rose from N960.7bn in 2020 to N1.15tn in 2021.
Cumulative imports for both years under review totalled N29.44tn which makes up 93.30 per cent of foreign manufactured trade. The export for two years stood at N2.11tn which made up 6.69 per cent of the same trade.
Total manufactured goods for two years stood at N31.55tn.