Terrorists Kidnap 46 In Fresh Kaduna Attack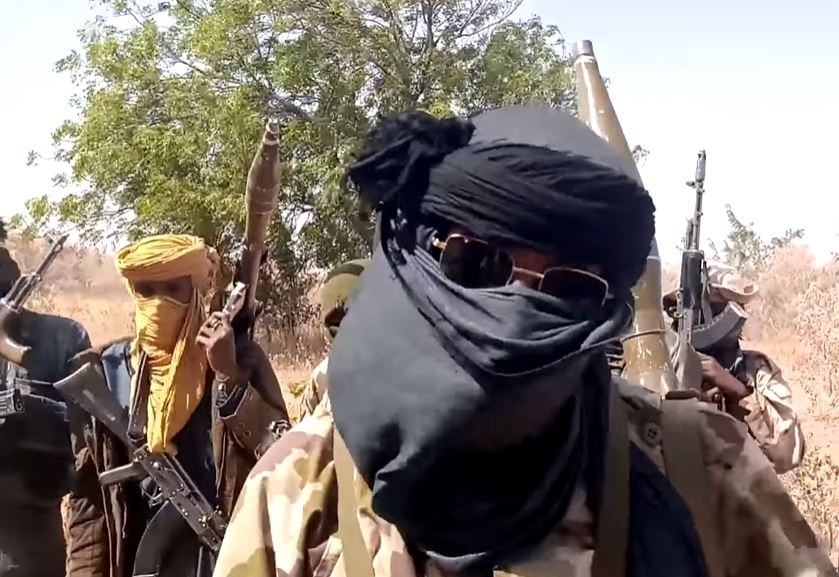 Bandit terrorists have abducted forty-six people during an attack on Agunu Dutse, Agunu ward of Kachia Local Government Area of Kaduna state.
Naija News reports that the Galadiman Agunu Dutse, Maurice Clement Tanko, made this known in an interview with Daily Trust.
Tanko, a resident of the area stated that the gunmen invaded the area in the early hours of Thursday.
He added that a resident of the village, Abubakar Sule, was injured during the attack, but is presently receiving treatment in a medical facility.
He said: "It was around 12:30am that our volunteer vigilante notice some unusual movement in the outskirts of the community like 200mitre away and the flash torches as the on a trick of communication but the no response.
"And the kidnappers operated for like 10-20 mins but noticed that the vigilantes were on high alert."
Meanwhile, some corps members have stormed the street to protest the shooting of a corps member by a policeman at the Orita Challenge area of Ibadan on Thursday.
It was learned that the corps member, whose identity is still unknown, was returning from his Community Development Service (CDS) in Oluyole Local Government Area when the incident happened.
According to an eyewitness, the corps member, who was driving a white Toyota Camry car was flagged down by the policemen who were driving an official car with the inscription 'SRS police OYS toll free 615,' but he did not stop because he was unaware.
One of the corps members said a police patrol van was trailing the Toyota Camry, but the occupants of the car were not aware of this.
The corps member was said to have stopped when he got to Orita Challenge area and the policemen moved to arrest the occupants of the car.
While the police were said to be walking to the corps member, one of the policemen reportedly opened fire and the bullet hit the corps member, who drove the car but others in the car were not hurt.