Pounds To Naira Exchange Rate/Black Market Rate Today 17 March 2022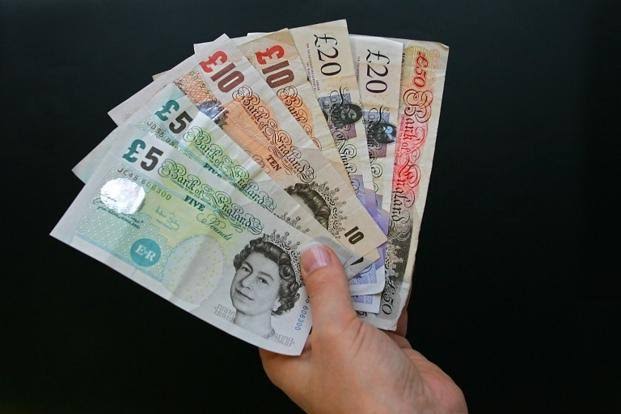 This is the news about the Pounds to Naira rate at the official and black market exchange rate Today March 17 2022.
Read Naija News update on the official pounds rates as well as Black Market rates, Bureau De Change (BDC) rates, and CBN rates.
How Much is Pounds To Naira Exchange Rate Today Official Rate?
The official rate today, Thursday, 17th March, 2022, for £1 pound to naira = ₦544.6056/£1.
According to the data from the CBN, exchange rate between the naira and the British pounds opened at ₦544.6056/£1 on Thursday 17th March, after it closed at ₦543.0667 to a £1 on Wednesday, 16th March 2022.
Naija News reports that a pound is bought at the official market at ₦543.9509 and sold for ₦545.2603.
How much is exchange rate of Pounds to Naira in Black Market today?
The exchange rate for a pound to naira at Lagos Parallel Market (Black Market) players buy a dollar for ₦770 and sell for ₦783 on Thursday, March 17th 2022, according to sources at Bureau De Change (BDC).
Reps Grill Amaechi, BPP Officials Over $214m Deep Blue Contract
The House of Representatives have demanded explanations from the Minister of Transportation, Rotimi Amaechi; and the Director-General, Nigerian Maritime Administration and Safety Agency, Bashir Jamoh, over a multimillion-dollar project.
Naija News reports that President Muhammadu Buhari had on June 11, 2021, inaugurated the Integrated National Security and Waterways Protection Infrastructure in Nigeria, simply known as the Deep Blue Project.
The project inauguration was done last year at the ENL Terminal, Apapa Port, Lagos State.
Barely a year after the inauguration of the project said to be worth $214m, the Bureau of Public Procurement reported to the lower chamber of Nigeria's bicameral National Assembly Committee on Navy that it does not possess the documents presented by the HSL International Limited, which the Federal Government awarded the 'Deep Blue Project' contract before the firm was issued a Certificate of No Objection.