3-Year-Old Boy Shoots Mother To Death In Chicago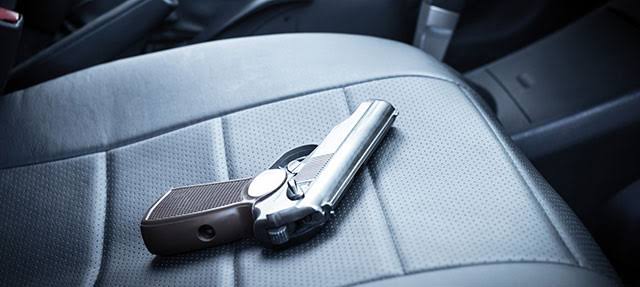 A 23-year-old Chicago based father is on the verge of going to jail after his 3-year-old child shot his mother to death.
Reports had it that Romell Watson and his 22-year-old wife, Dejah Bennett were sitting in their car when the toddler found a gun at the back of the car and pointed it at his mother playfully.
The family Naija News learnt were only relaxing inside the car in a parking lot in south suburban Dolton when the incident happened.
The toddler after picking the gun reportedly aimed it playfully at his mother and mistakenly pulled the trigger, shooting her on the neck.
The father of the boy is now facing a misdemeanour gun charge following the shooting, the community's police chief said in a report dated Monday, March 14.
The shooting according to reports, happened at around 8:30 p.m. on Saturday.
"He somehow got ahold of the gun and began playing with it playfully, pointed the gun and fired the shot," Police chief Collins said.
He added: "A bullet struck Bennett in the neck, the chief said. She was taken to the University of Chicago Medical Center, where she was pronounced dead".
Dolton Police Chief Robert Collins Jr. said Watson, who was detained after the shooting, will be charged with unlawful use of a weapon.
In another news, at least four persons were killed in the Obayantor community of the Ikpoba Okha Local Government Area of Edo State following a clash between some soldiers of the Nigerian army and a group of youths.
The community Naija News learnt has been witnessing leadership tussle over the days following the removal of its youth leader (Okhaegele) and the installation of a new one.
Locals had alleged that soldiers were hired to the community in a bid to reclaim the Okhaegele title.
A resident who pleaded anonymity with Daily Trust alleged two soldiers were killed during the fight which happened last Friday.