Nigerian Commodities, Foodstuff And Their Current Market Prices – Weekly Updates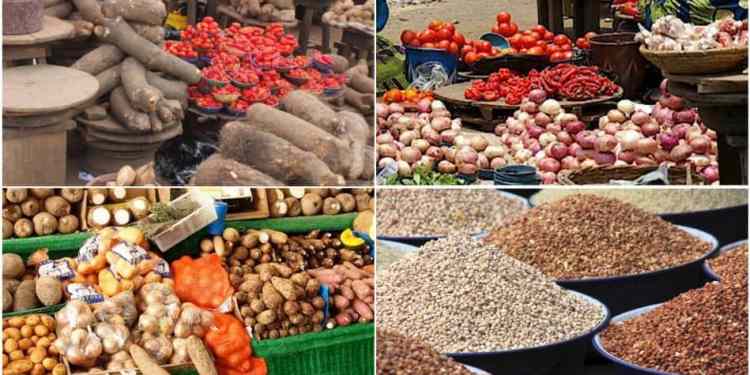 Naija News welcome you to this week's episode on Nigerian commodities, foodstuff And their current market prices.
Some disturbing events are unfolding lately in our quest to bring you promising weekly market updates.
The incessant attacks by bandit terrorists in parts of the North is currently a major challenge affecting market activities.
Major markets in the region, most especially our target area, Niger State, are closing down day by day. The few that are operational witness poor patronage, Naija News reports.
Market days are no longer what they used to be as local traders get attacked on a daily. Also, investors who usually travel across States to buy goods in trailers can no longer travel for fear of being attacked.
Another disturbing factor that is observed to be affecting trades in the area as noted in our previous update is the cost of transportation, resulting from the recent fuel scarcity across the country.
However, our correspondent was still able to update us on the latest price of commodities in the Nigerian market, particularly from Manigi, our current targeted market located in the Mashegu Local Government Area of Niger State, Nigeria.
Naija News understands there was a massive drop in the price of some commodities compared to figures recorded in our previous reports.
The price of bags of White Maize dropped by about N2,500, Guinea corn as well.
However, while most of the commodity goods witnessed a drop, bags of groundnut surged by N5,000 in this week's market update.
Check through the current price of commodities in the Nigerian market, update from the Northern region.
Guinea Corn – ₦18,000
Millet – ₦18,000
White Maize – ₦19,000 [drop by 2,500]
Red Maize – ₦18,000- ₦19,000
Red beans – ₦40,000
White beans – ₦38,000 – 40,000
Egusi – ₦19,000 [A drop in price was recorded on this]
Soya beans – ₦35,000
Groundnut – ₦17,000 [Price increased by 5,000]
Charcoal bag – ₦1,200
Local rice – ₦21,000 [Local rice has maintained a status quo]
Create of egg: – ₦2000
Petrol: – ₦240 [Fuel price hike is becoming disturbing]
Diesel: ₦620
Note: The above price list is determined by the quality of the grain and the size of the bag used in packing it.
This is all we have for you for the week, however, kindly stick to Naija News as we update you on other foodstuffs from different parts of Nigeria.
Remember: Food is a requirement, not a desire. Every living creature is dependent on food to survive.