Pounds To Naira Exchange Rate/Black Market Rate Today 11 March 2022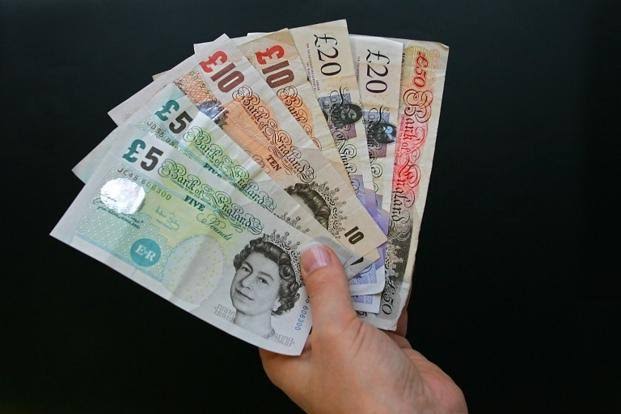 This is the news about the Pounds to Naira rate at the official and black market exchange rate Today March 11 2022.
Read Naija News update on the official pounds rates as well as Black Market rates, Bureau De Change (BDC) rates, and CBN rates.
How Much is Pounds To Naira Exchange Rate Today Official Rate?
The official rate today, Friday, 11th March, 2022, for £1 pound to naira = ₦546.9544/£1.
According to the data from the CBN, exchange rate between the naira and the British pounds opened at ₦546.9544/£1 on Friday 11th March, after it closed at ₦546.9544 to a £1 on Thursday, 10th March 2022.
Naija News reports that a pound is bought at the official market at ₦546.2967 and sold for ₦547.612.
How much is exchange rate of Pounds to Naira in Black Market today?
The exchange rate for a pound to naira at Lagos Parallel Market (Black Market) players buy a dollar for ₦760 and sell for ₦765 on Friday, March 11th 2022, according to sources at Bureau De Change (BDC).
FIRS, MultiChoice Agree To Resolve Tax Disputes
MultiChoice Nigeria and the Federal Inland Revenue Service (FIRS) on Wednesday reached a compromise to settle pending issues on tax outside court.
Part of the agreements reached will see MultiChoice withdraw all pending lawsuits, while FIRS conducts a forensic system of the company's accounts.
Both parties in a statement jointly signed wrote, "By the broad terms of the agreement, MultiChoice shall withdraw all pending lawsuits towards an amicable resolution of the dispute. Also, as part of the agreement, the FIRS commenced a Forensic Systems Audit of MultiChoice accounts on Tuesday, 8 March 2022 to determine the tax liability of the company."
FIRS In July 2021 had asked MultiChoice to turn in ₦1.82 trillion as tax bills after appointing some commercial banks as agents to recover the amount.