BRT Bus Catches Fire Suddenly In Lagos (Video)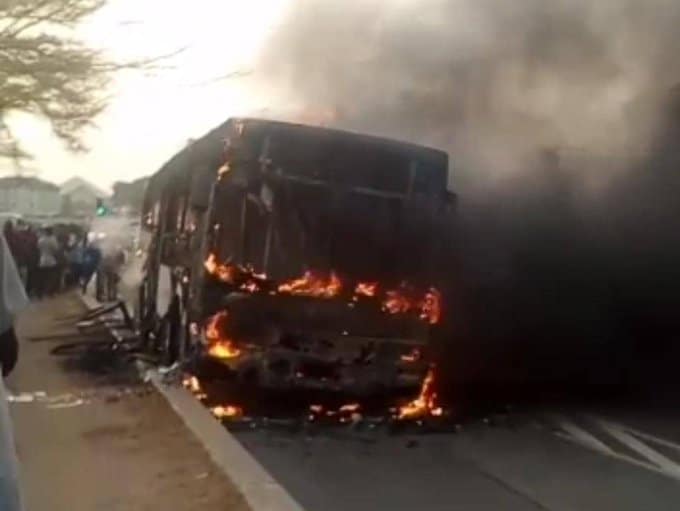 One of the Bus Rapid Transit (BRT) buses operating in Lagos State caught fire on Friday and was totally burnt down.
Naija News understands the incident happened at the Agric, Ikorodu BRT terminal, in the Ikorodu area of Lagos State.
The incident led to a gathering of people who stood by the roadsides and watched from a safe distance as the bus burnt.
It was not immediately clear what led to the fire incident but it was gathered that it wasn't an attack.
Watch the video below.
Meanwhile, the development is coming at a time when Nigerians are still reeling from the BRT incident in which 22-year-old Oluwabamise Ayanwole was gruesomely murdered.
It will be recalled that Bamise had on February 26, 2022, boarded a BRT vehicle at Chevron Bus Stop, Lekki, heading for Oshodi but she didn't get to her destination as the driver and some suspected accomplices murdered the young fashion designer.
In a follow-up on the case, Naija News earlier reported that a Yaba Magistrate Court in Lagos State has remanded the driver of the said bus, Mr Nice (Andrew) Omininikoron for 30 days.
The Chief Magistrate, O.A. Salawu who gave the order during a court appearance on Friday, stated that the suspect be held in police custody following the legal advice from the Lagos State Directorate of Public Prosecution (DPP).
Salawu then adjourned the case until April 11 for DPP advice.