Army Kills Scores Of Terrorists In Kebbi, Arrests Bandits' Informant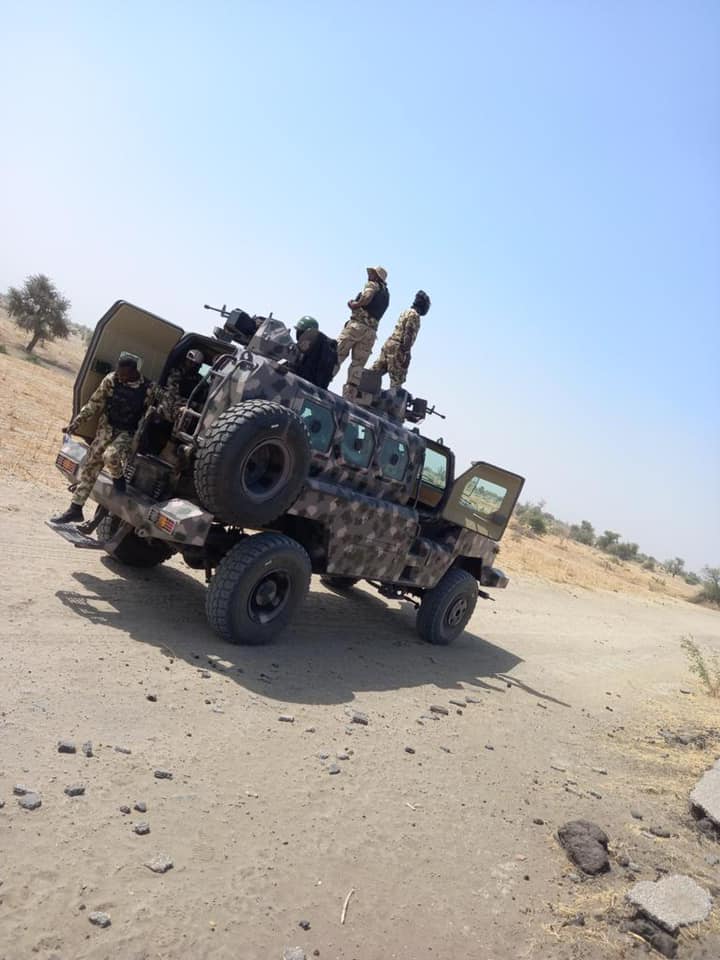 Troops of the Nigerian military have reportedly killed scores of bandit terrorists in Kebbi.
The military men had gone out on a rampage against terrorists operating in Kebbi a few hours after the Deputy Governor of Kebbi State, Col Yombe Dabai (Rtd) escaped death in the hand of the assailants.
Naija News recalls that Dabai's convoy was attacked by bandits in the state on Thursday while on a visit to some areas in the state affected by bandits activities.
A fierce gun battle had occurred between the deputy governor's security men and the bandits operating in Kanya community, resulting in the death of about nineteen soldiers.
Reports by SaharaReporters on Friday claimed that the latest attack on the fleeing bandits took place around the border between Kebbi and Zamfara states.
The confrontation saw a reinforcement of military personnel intercepting and decimating the insurgents in large numbers, Naija News understands.
According to SaharaReporters, a community leader in the region confirmed on Friday that residents saw several bullet-ridden bodies of the terrorists near the border with Zamfara forest after the military operation on Thursday.
"The military took a decisive step by mobilising men and weapons including air support strikes for the operation. The bandits were intercepted on the fringes of the border with Zamfara Forest.
"They were bombarded with airstrikes and infantry support from Sokoto. We counted several bodies ridden with bullets after the military operation. The entire region is tense because nobody knows what will happen next," the source was quoted as saying.
The residents expressed a beam of hope in peace living, stating that they now feel safer as a large number of military men and weapons have been deployed to the area.
Naija News learnt that the military personnel also arrested an informant for the terrorists during the attack.
A resident of Sakaba Local Government Area of Kebbi State, Ahmed Gombai who confirmed the development to newsmen noted that others working closely with the insurgents were already being tracked by the law enforcement agency.
He said: "One informant for the bandits was arrested in Zuru on Thursday and he named three ladies who are collaborators in giving bandits information, especially on this latest attack.
"The military is also tracking them and others for immediate arrest and help to provide more details on the operations of the hoodlums.
"At the moment, we feel safer as huge military men and weapons have been deployed to Bena, Merceri, Magaba, Kanya and Kangon Wasagu areas where the terrorists struck this week. We are hopeful things will get better," he said.