'Lagos Streets Will Be Hot' – Reactions As NURTW Suspends MC Oluomo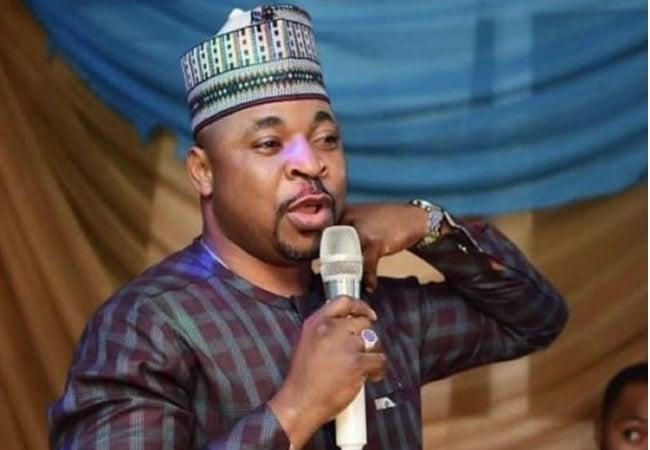 Nigerians have reacted to the indefinite suspension of the Lagos Chairman of the National Union of Road Transport Workers (NURTW), Musiliu Akinsanya, popularly called MC Oluomo.
Naija News earlier reported that the national leadership of the union suspended MC Oluomo for insubordination, causing violence and inciting members against it.
According to the letter of suspension signed by its General Secretary, Kabiru Yau, the NURTW directed MC Oluomo to hand over all union properties in his care to the state secretary and hand over the leadership to his deputy.
The NURTW in its letter of suspension added that MC Olumo's response to a letter of query issued to him last week was not satisfactory.
Following the development, Nigerians have now taken to social media to express their views regarding the suspension of the NURTW stalwart.
See some of the reactions below:
This Chelsea news coupled with MC Oluomo's suspension is something to be worried about.

Please, be on high alert!

— Demola Of Lagos 𓃵 (@OmoGbajaBiamila) March 10, 2022
Bad day for Chelsea fans in Nigeria.

First Roman Abramovich's sanction, now Mc Oluomo 's suspension.

Hug your Chelsea friend's.

— Mazi Chukwüdi° (@chuddyOzil) March 10, 2022
I go call MC Oluomo

You can't obviously call him again bayii😂

— MC Yelly (@TopeAkinyele) March 10, 2022
Roman Abramovich; Chelsea owner, and MC Oluomo; god of conductors and bus drivers, get sanctioned on the same day. Such a coincidence.

— NDU KA (@ndukaorjinmo) March 10, 2022
You guys are happy MC Oluomo is suspended yeah?

Why una like to see people downfall sef ?

Na why most of una no Dey succeed for life and may not succeed , who are we to blame sha, your parents are failures too 😂😂

— Dr. LW of West Vancouver 🇨🇦 (@Lytanwise) March 10, 2022
Just as Chelsea is suspended, MC Oluomo is relieved of his duties as NURTW. Can't be a coincidence

MC Oluomo about to rage 😌😌

#CFC #UEL #NORCHE pic.twitter.com/L1oqtN9Po9

— Gbenusola Soft Boy (@mmgbenusola) March 10, 2022
JUST IN: NURTW suspends MC Oluomo.

The master of Agberos in Lagos state… He deserve it. In short NURTW should dismiss him.

MC Oluomo used thugs against #EndSARS

— Grace John❤ (@onyiforlife) March 10, 2022
Chelsea get sanctioned.
MC Oluomo get suspended by NURTW.

The streets will be so craźy today

— OLA ❤🧧 (@Olafweshy) March 10, 2022
Growing up it was a supposed common knowledge that majority of Chelsea fans are Agberos, not all of course

Today seems to be a confirmation of that with the suspension of MC Oluomo & sanction of Chelsea FC on same day

Not sure if this is a coincidence
👨🏾‍🦯👨🏾‍🦯👨🏾‍🦯

— DON OF LAGOS (@RowlyDaDon) March 10, 2022
NURTW don suspend MC Oluomo, the newly appointed ambassador of NDLEA. Now his colleagues, don suspend am, dem people wey him suppose guide😏
Whoever came up with the ambassorship idea + those who approved and applauded it, all of you no get sense.

— Kemi Ariyo (@d_problemsolver) March 10, 2022
Nurtw suspended Mc oluomo,Chelsea owner in a big issue in the Uk,please be guided on the street ooo. May God be with you and me.People might be triggered.

— stainless (@stainless231) March 10, 2022
MC Oluomo suspended the same day Chelsea got frozen!!!!

I will advice that u stay out of troublesome conversations especially with followers of this two sets of people!!

— ASSets❤💡{🐺} (@AssetsOfBuj) March 10, 2022