VIDEO: Sunday Igboho Goes Live, Speaks To Fans After His Release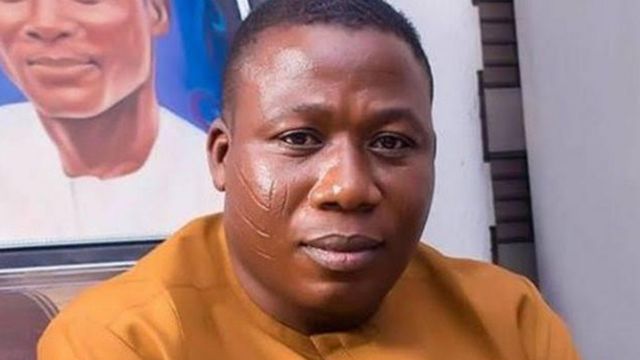 Yoruba Nation activist, Sunday Adeyemo more popularly known as Sunday Igboho via his social media account on Wednesday has extended his deepest thanks to his fans and everyone who stood by him during trials.
Naija News reports that the activist was released on Monday to a Yoruba Leader and Leader of the Umbrella body of Yoruba Self-determination Groups, Ilana Omo Oodua Worldwide, Prof Banji Akintoye and a French Language Expert/Deputy Alana of Ilana Omo Oodua Worldwide, Professor Wale Adeniran.
This was made known in a statement to Naija News on Monday by the Communications Secretary to Ilana Omo Oodua Worldwide, Mr. Maxwell Adeleye.
Making his first official appearance after his release, Sunday Igboho in a live video shared on his social media account, was captured in a sitting posture, thanking his fans and God for everything.
The Yoruba activist, however, did not say much in the thirty second video, only gestured whilst  sitting down.
Watch the video below;
Meanwhile Sunday Igboho's counsel, Mr Yomi Alliyu, SAN, told Vanguard that he was released to attend to health in a Beninese hospital.
"Igboho has not been released, he was only released to be taken to the hospital. The last time we spoke, I told you that we are making arrangements to take care of his health. So, he was released based on health grounds."Aliyu said.