Notorious Bandits Leader Speaks On Raping Female Victims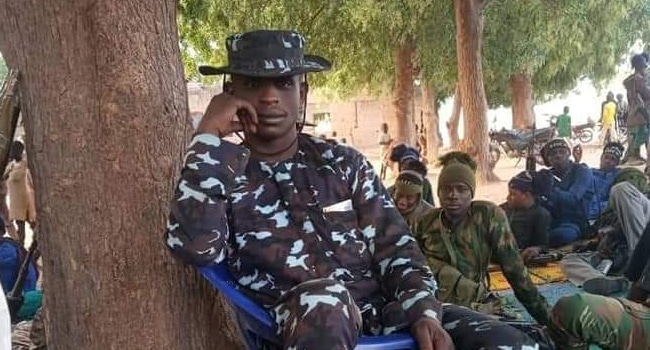 A notorious bandit terrorists leader, Bello Turji, has denied allegations that he rapes his female victims.
Speaking to Daily Trust,  Turji said those making such allegations are liars.
According to the terrorist, he would have started raping the females with his group if truly he was a rapist.
"People can say what they want. But about rape, there are women here as well. If I am a rapist, I would have started with them. They want the Fulani to be attacked; we don't know about any case of rape," the bandit said.
"If for instance, you take the case of Kano State, is it Turji that is responsible for all the rape cases there? If you are sensible you will know what is beyond the common man."
On why he took up arms, Turji said, "My fellow Fulani were killed and over one thousand cattle rustled and taken to Zurmi from where they were taken to Maradun. The emir of Shinkafi is aware of this, the emir of Zurmi too is aware and all security agents at the time knew that. When I realized that I have no one to complain to, and no authority will help us, there was no option when Fulani are being massacred. We will not allow the Fulani to be wiped out. That is why I picked up arms."