2023 Elections: "PDP Has The Magic" – Wike Tells Nigerians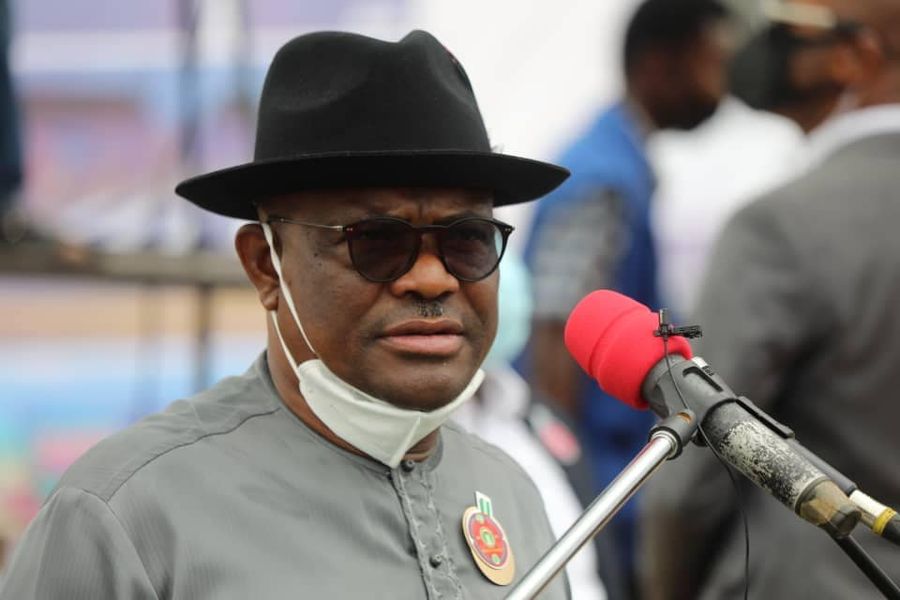 Rivers State Governor, Nyesom Wike has declared that the Peoples Democratic Party (PDP) is the only party that can restore the fortunes of Nigeria.
This is as he called on Nigerians to vote out the All Progressives Congress (APC) in the forthcoming 2023 general elections.
Naija News reports Governor Wike made the call on Thursday during the inauguration of the Ahoada-Ekpena Road project in Ahoada East Local Government Area of the state.
The project was inaugurated by former Kaduna State Governor, Ahmed Makarfi.
Speaking during the commissioning of the project, Governor Wike said Nigerians have suffered greatly under the administration of President Muhammadu Buhari and the APC.
The Rivers State Governor said the APC-led federal government has failed in the promises made to Nigerians. He added that the only way to correct the bad situation is to vote out the APC at all levels and vote in the PDP.
In his words, "You have seen the failure of the APC Federal Government. They make promises upon promises, but what we are getting is failure upon failure.
"So, all of us must brace up to say this suffering that God has helped us to survive, we cannot allow it to continue.
"The mere fact that God has made us to survive it does not mean that you'll continue to suffer that way. PDP has the magic wand to change the failure of this APC-led government at the federal level."
As the 2023 general elections approach, Wike urged the people of Rivers and Nigerians at large to cast their votes for the PDP when the time comes.
"Continue to have faith in PDP. It is the only party that has hope for Nigerians. You have tried another party at the national level and it has failed you.
"Time has come that Nigerians must brace up and say look, we cannot continue with this. You have come out in your large number today to receive us for this commissioning.
"You can't complete this without also mobilizing yourselves in 2023 to make sure that you vote out bad government," he said.